Teachers need the right supplies and tools for the job. There are some essentials which you'll need to bring, some you already take with you everyday and others you may not have thought of. Whether you're thinking of putting these items in a bag, draw, car or desk, these items are vital for teachers!
Considering what to carry in your bag? Here is a list of teaching everyday essentials to carry on the go. Teachers need to keep the classroom functioning at its best and they couldn't do that without some key items, but what are they? Let's look at some fundamental essentials.
---
A well-functioning bag
We all take work home and especially during the past couple of years, more so than ever! Teachers can be constantly carrying stuff from their house to work and from classrooms to back home. Having a bag to fit everything inside is crucial.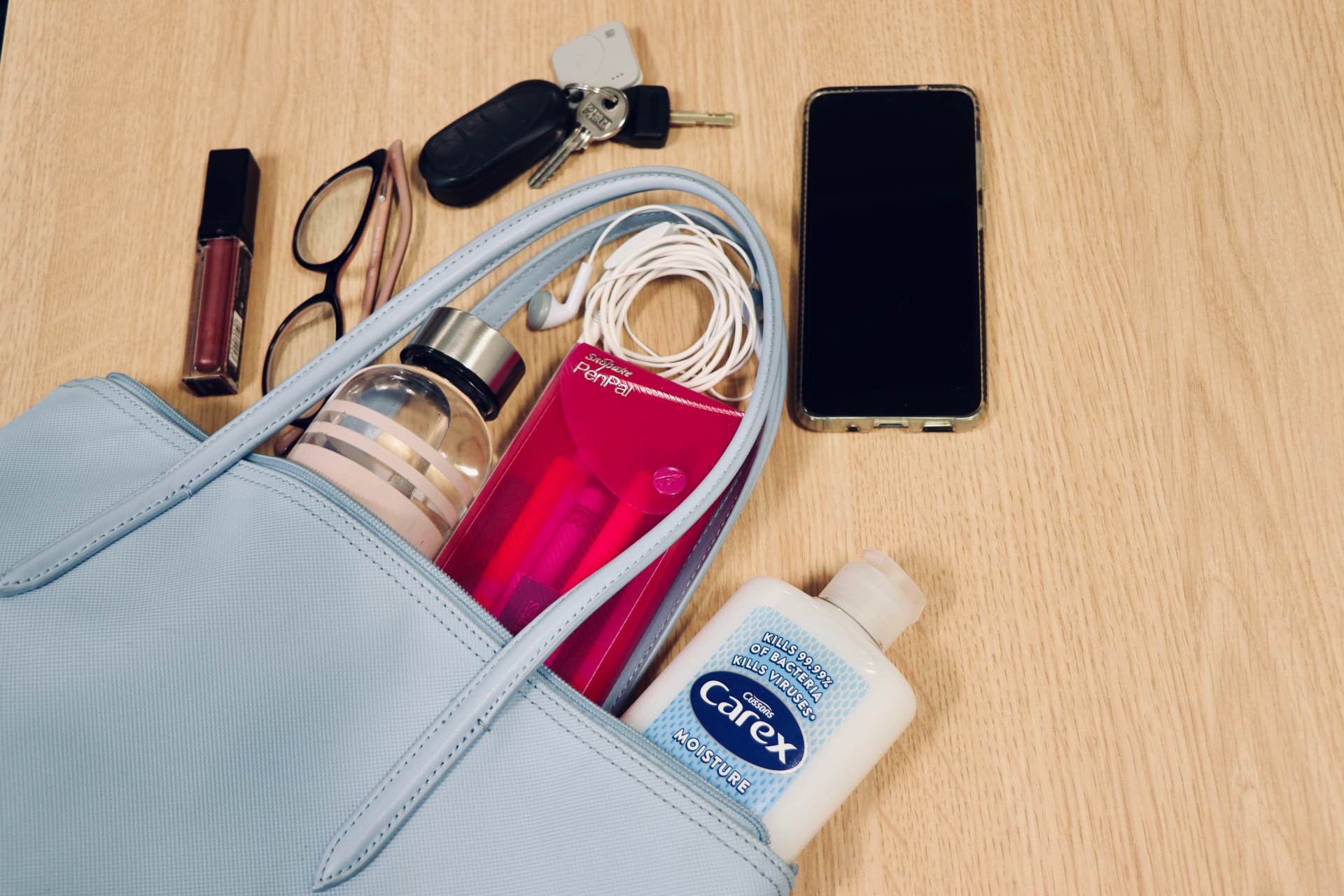 Extra pens or pencils
Having an ample supply of pens and pencils are a must for any teacher. Whether it's for marking on the go, taking down notes or creating lesson plans, having several ink pens and pencils will ensure that you never run out in time of need!
Also, have plenty of extra highlighters, in an assortment of colours, ready for marking and highlighting important information. Highlighters are also great for your own notes to keep them organised in a colour scheme way!
Small pencil case
We all need somewhere to put our pens and pencils. Keeping them neat and tidy, especially whilst in your handbag is a must. Make sure that the pencil case is sturdy with enough room to fit all of your everyday essentials inside, whilst being compact enough to fit into your bag. You could also add some extras that you will need during your day such as: paper clips, rubbers, small post-it notes and more!
Hand Sanitiser
Teaching children can lead to more germs spreading, so you'll want to have wipes and hand sanitiser handy to keep you and your pupils protected, especially during cold and flu season. Even if it's not Covid or cold and flu season, having a travel-size hand sanitiser is always helpful. Hand sanitiser is great for when you're on the go, especially when it's small enough to fit inside your bag. Carex has a handy 300ml hand gel that is compact enough to fit inside medium-sized bags. Perfect to carry to work and leave on your desk throughout the day so it's always in reach when you need it. Also, it is great to leave in the classroom and refill any smaller Carex hand sanitiser bottles you may have if you have a smaller bag and always carry hand sanitisers on the go!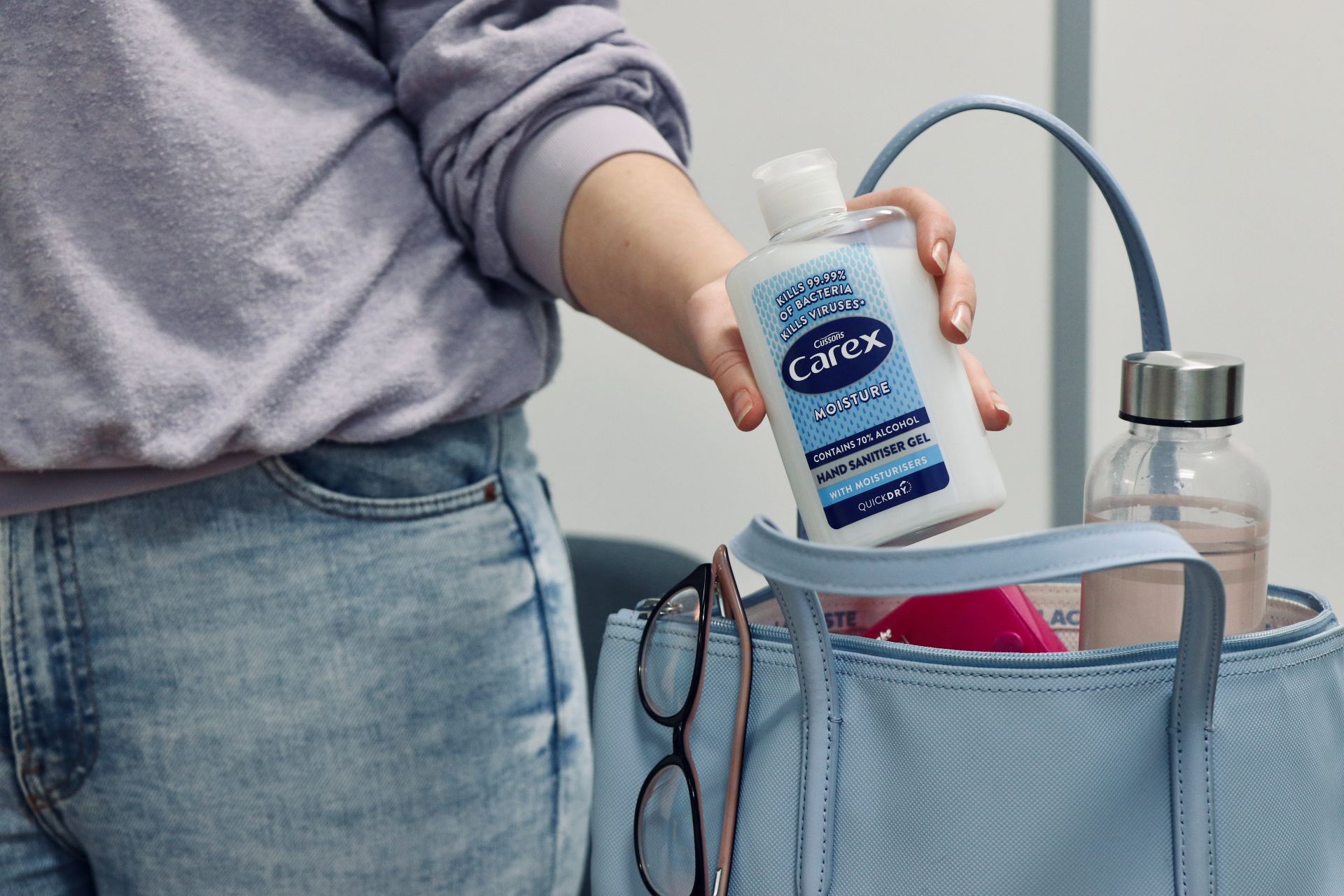 Notebook
Having a planner or small notebook to jot your thoughts in is a great way to keep organised and is essential for planning your days ahead. Planners come in handy to track your day and schedule your work week to ensure your lessons run as smoothly as possible. The spare paper is also a good option for jotting down any notes that your pupils may need.
Tissues
You never know when you need a tissue. Whether it's to catch a sneeze in to prevent spreading germs, especially due to covid, allergies or the colder weather making your nose run, tissues are a must have to keep in stock all year round. The multi-pack small tissues are cheap and ideal to carry around with you, especially now you are back in the classroom and mixing with your pupils who pick up germs everywhere. They easily fit into any bag making them accessible when you desperately need them.
Stickers or other rewards for pupils
Children love positive feedback. Have an array of different, fun stickers that they will love to receive for their hard work and efforts. Keep these handy in your bag to place on tests or homework, or to give directly to pupils for a job well done. This will ensure that you won't lose them or misplace them so you can give plenty of joy to your children when they deserve it most.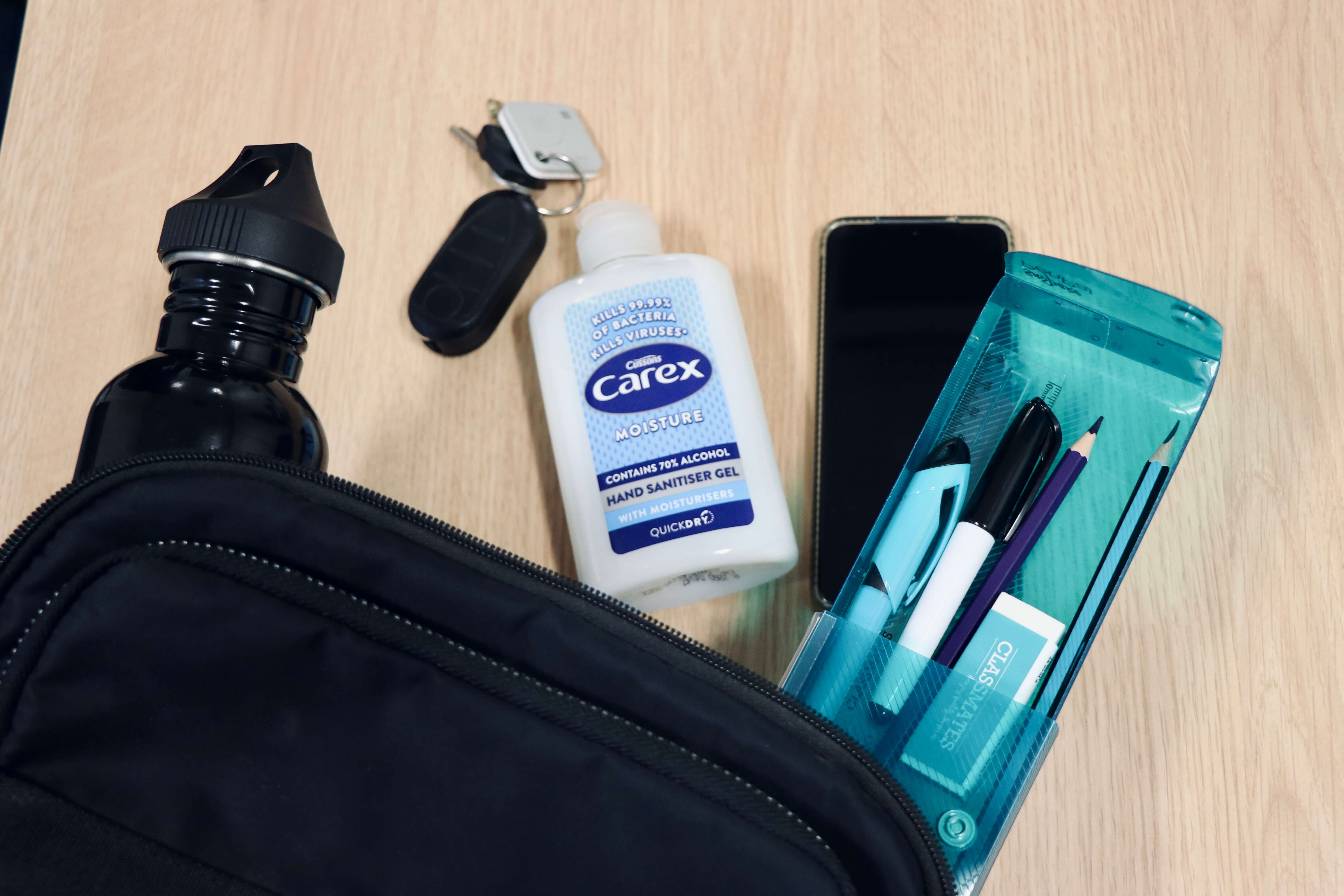 Other items you shouldn't forget
Deodorant, hair ties, mirror, lip balm? Most of us have our bags, desks and cars filled with bits and bobs. Whether it's your phone, painkillers or post-it notes. Here's a few other things you must not  forget
Car keys
Charger
Emergency Snack
Sunglasses/glasses
Work access pass/fob
Headphones
Purse