Recycled Christmas Crafting
We all love Christmas crafting, but have you ever thought about recycling items you already have, or using nature to help form the base of your decorations?
From toilet roll tubes, to egg boxes, parcel packaging and pine cones. You'll be surprised at what can easily be repurposed into beautiful take home gifts for parents, all whilst minimizing plastic use.
Our friends over at @my_three_little_strawberries have been busy coming up with some ideas, perfect for all ages. Take a look….
What you'll need
Egg Boxes
Paint
Christmas music!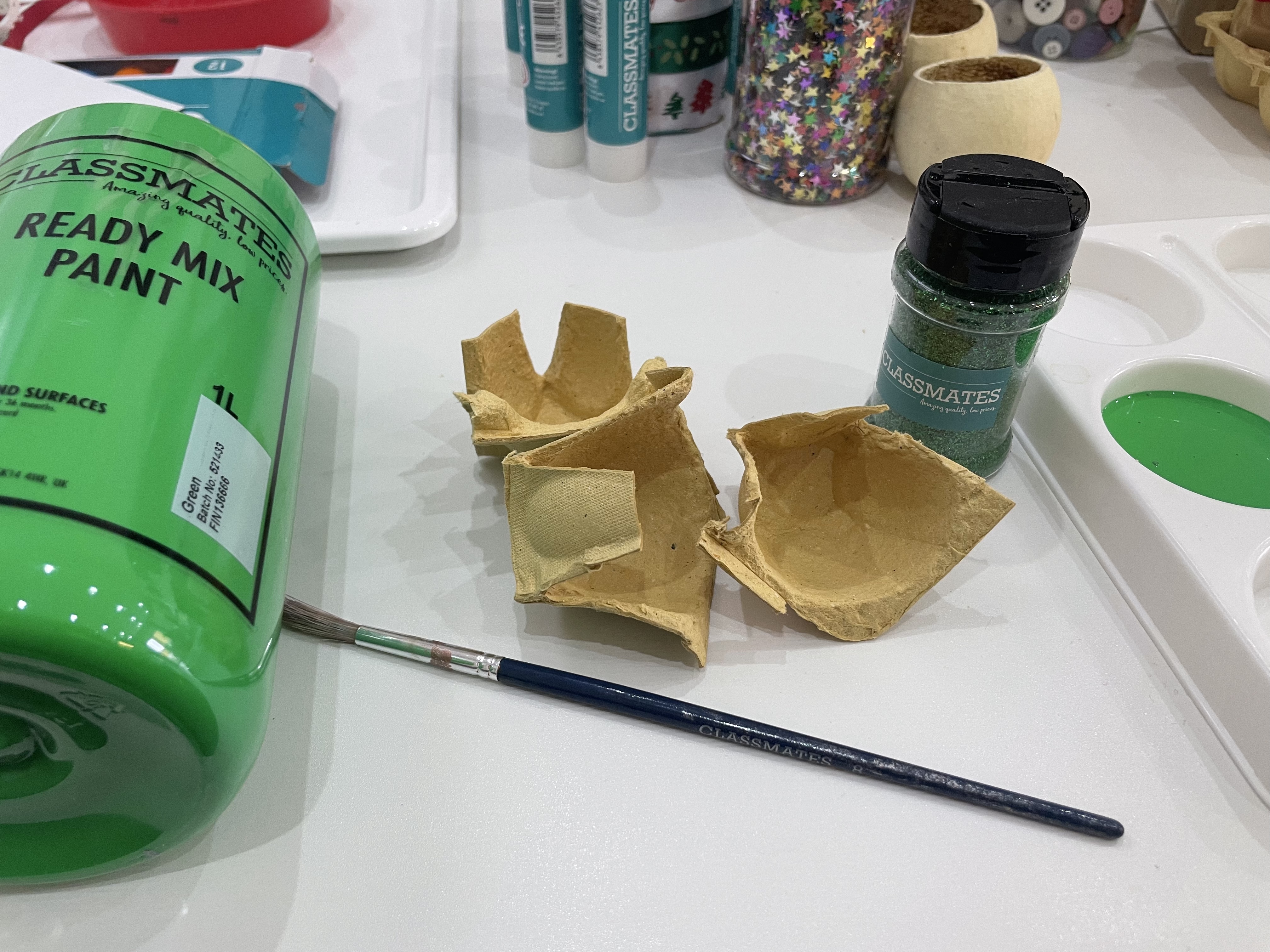 Step 1
Simply cut 3 'wells' out of the egg box to form the 3 layers of the tree. Encourage children to paint them green and decorate with collage materials, you can use anything from pom-poms to eco glitter.
Step 2
Once they have dried, pierce a hole through the top of each (adults only)
Step 3
Take a long ribbon thread and fold in half, tie a small knot in the top to create your loop for hanging. Then, thread the ribbon through each of the 3 tree layers and tie a hidden knot in the bottom to stop them from falling off.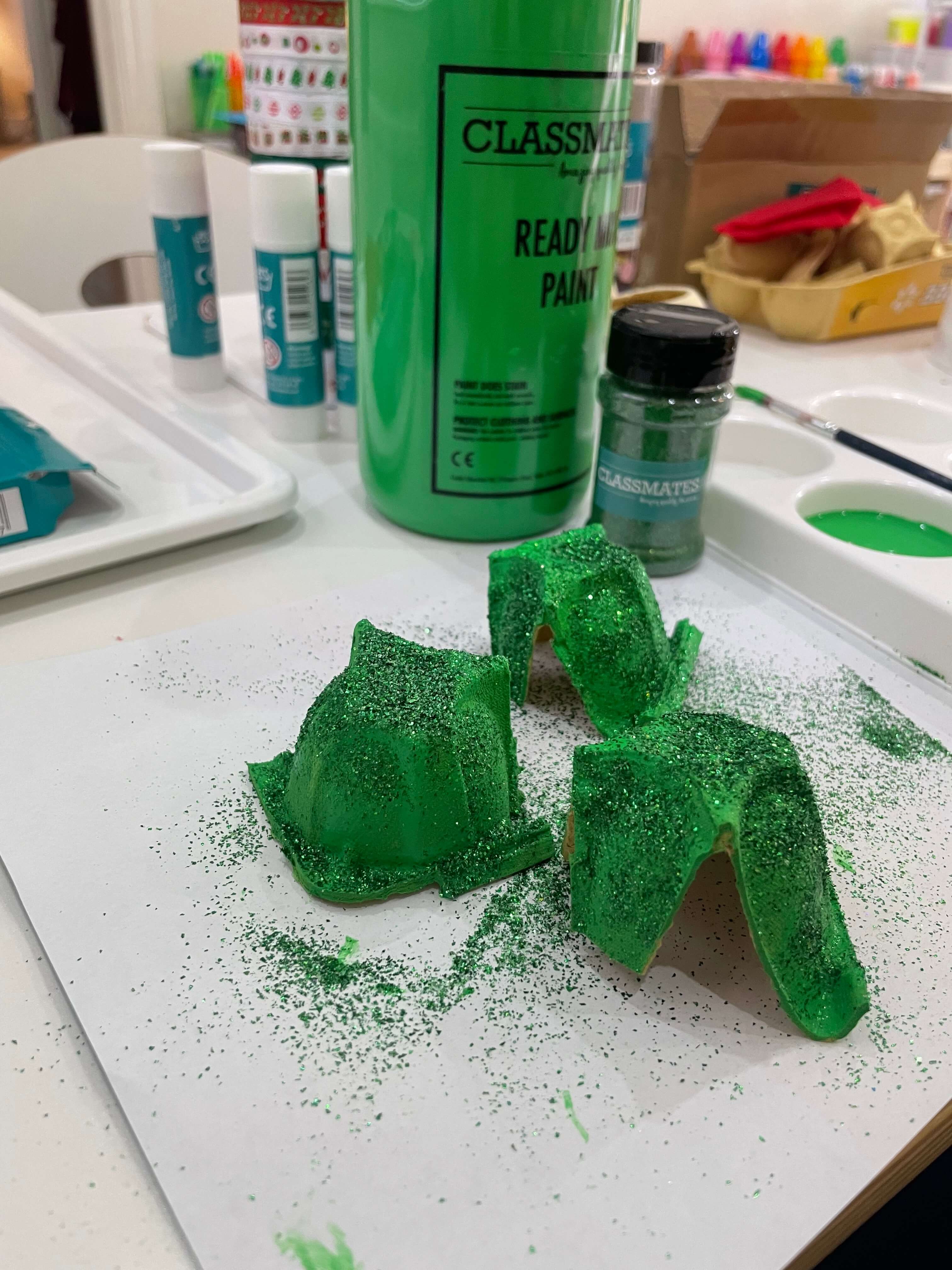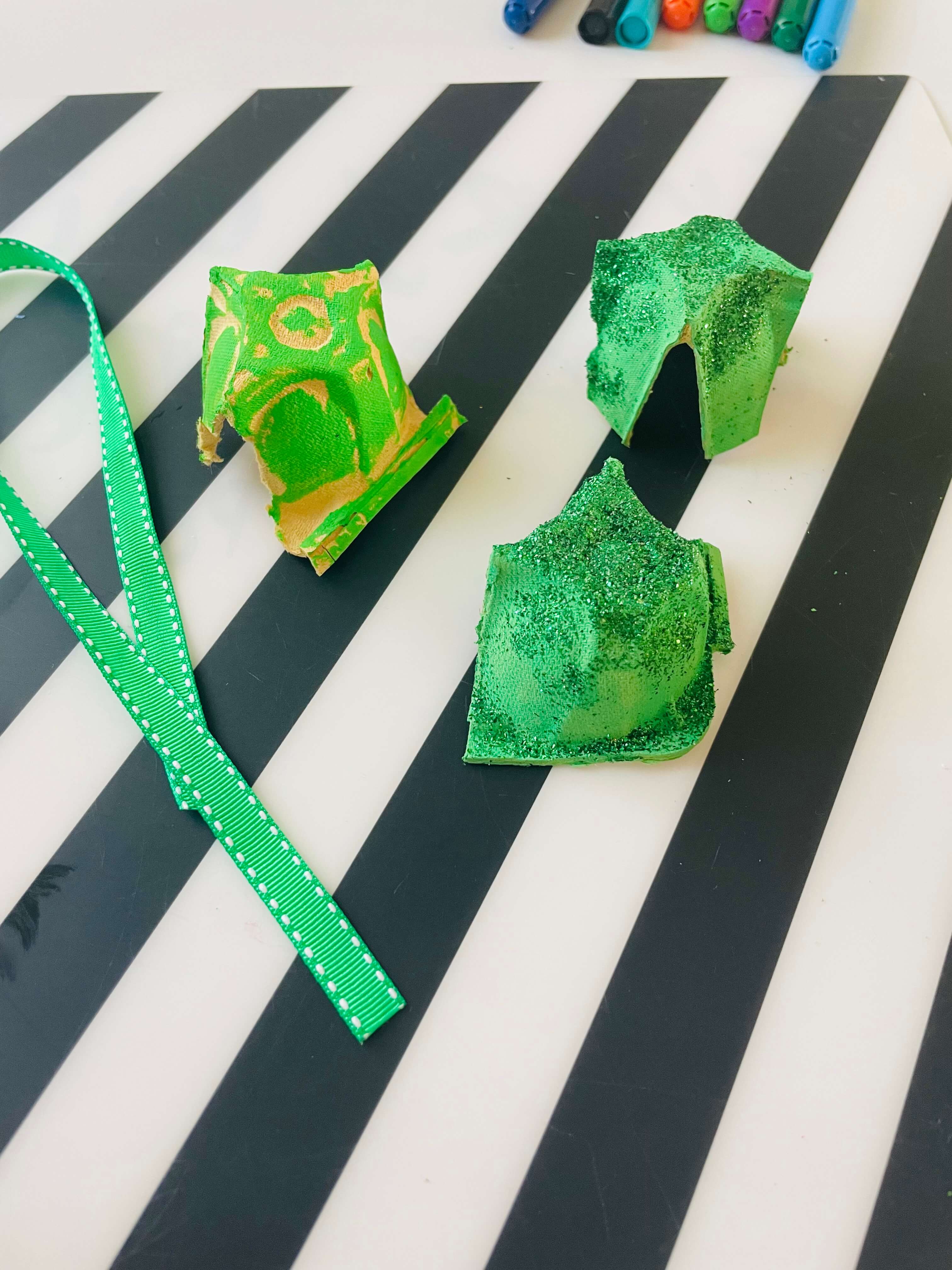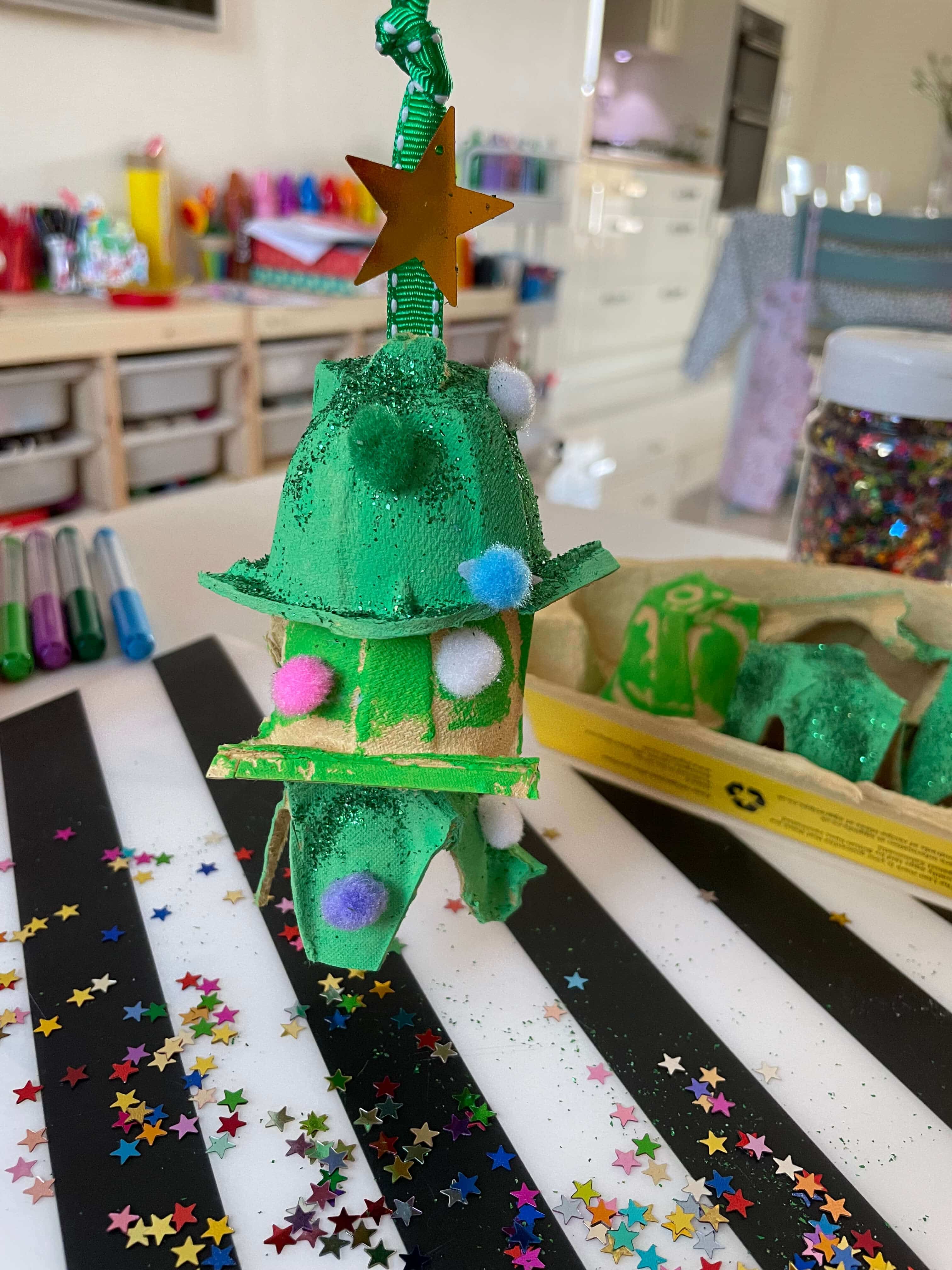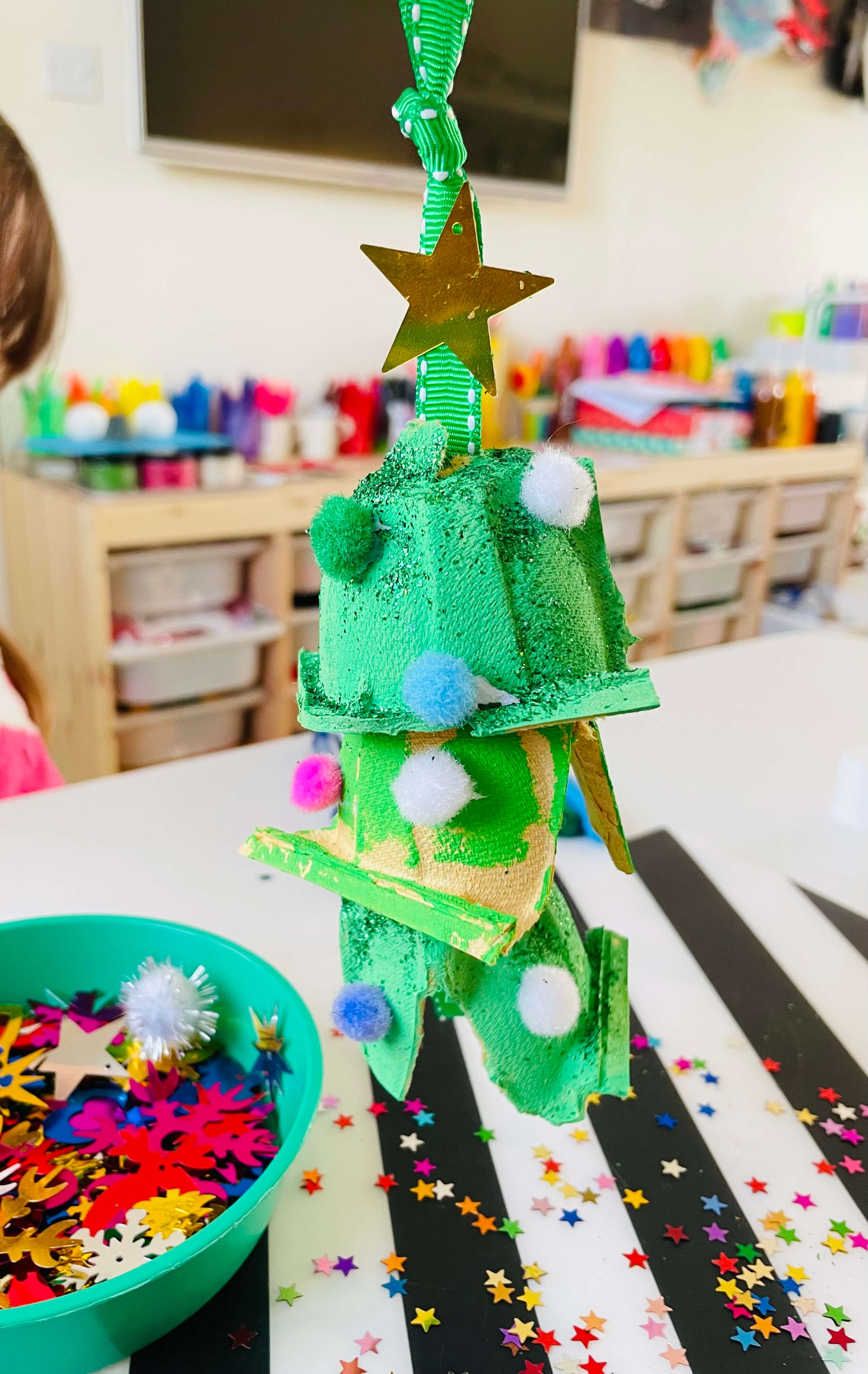 How fantastic is this! Using an old egg box, you can create a beautiful hanging Christmas tree.
Bell Cup Snowman
This next decoration uses Bell Cups to create the snowman's body and another egg box to form the hat.
Step 1
Simply paint and decorate your 2 bell cups and your egg box hat and leave to dry.
Assemble all together using PVA glue and add your finishing touches.
We love the red ribbon scarf and recycled cardboard carrot nose!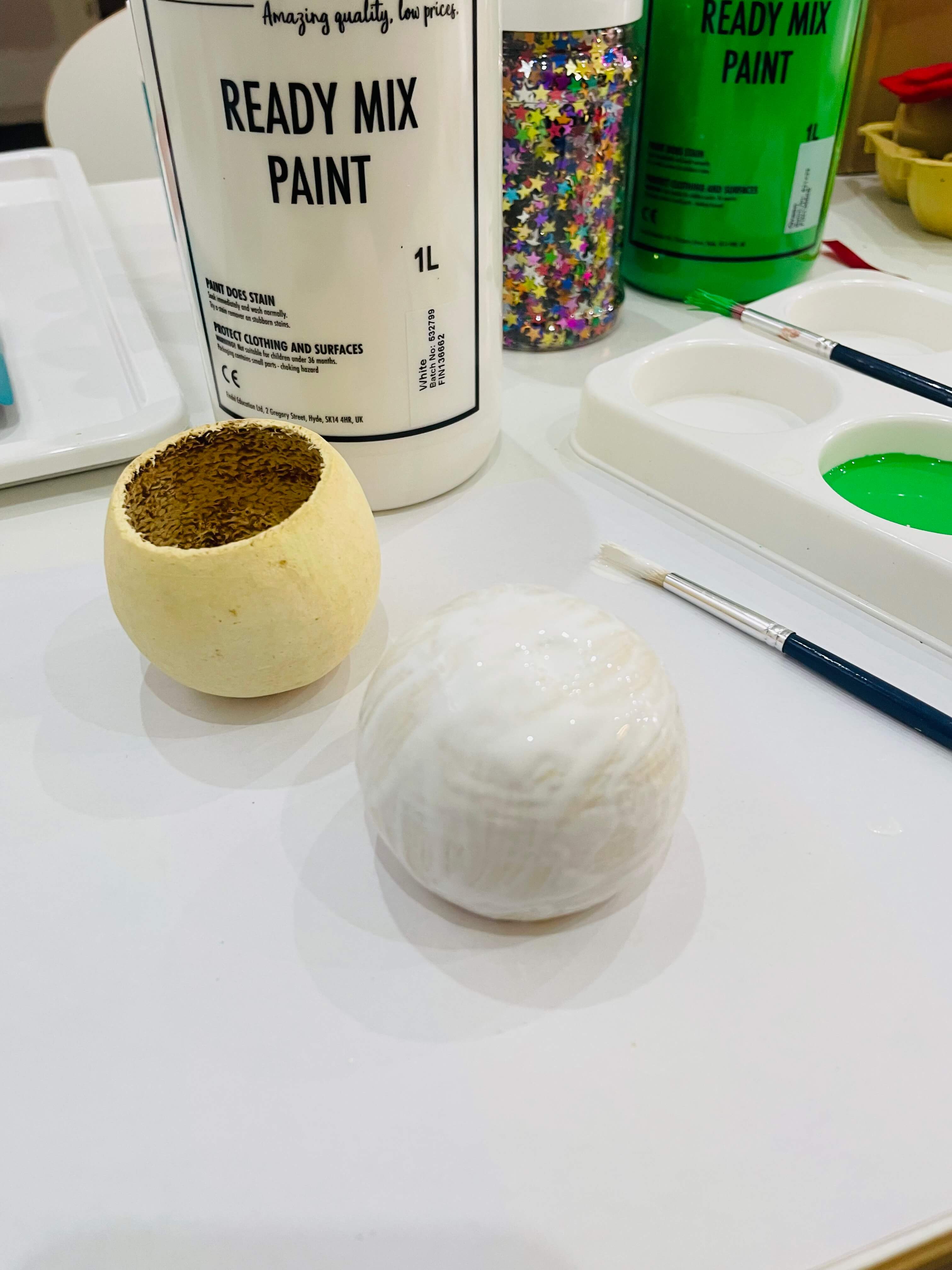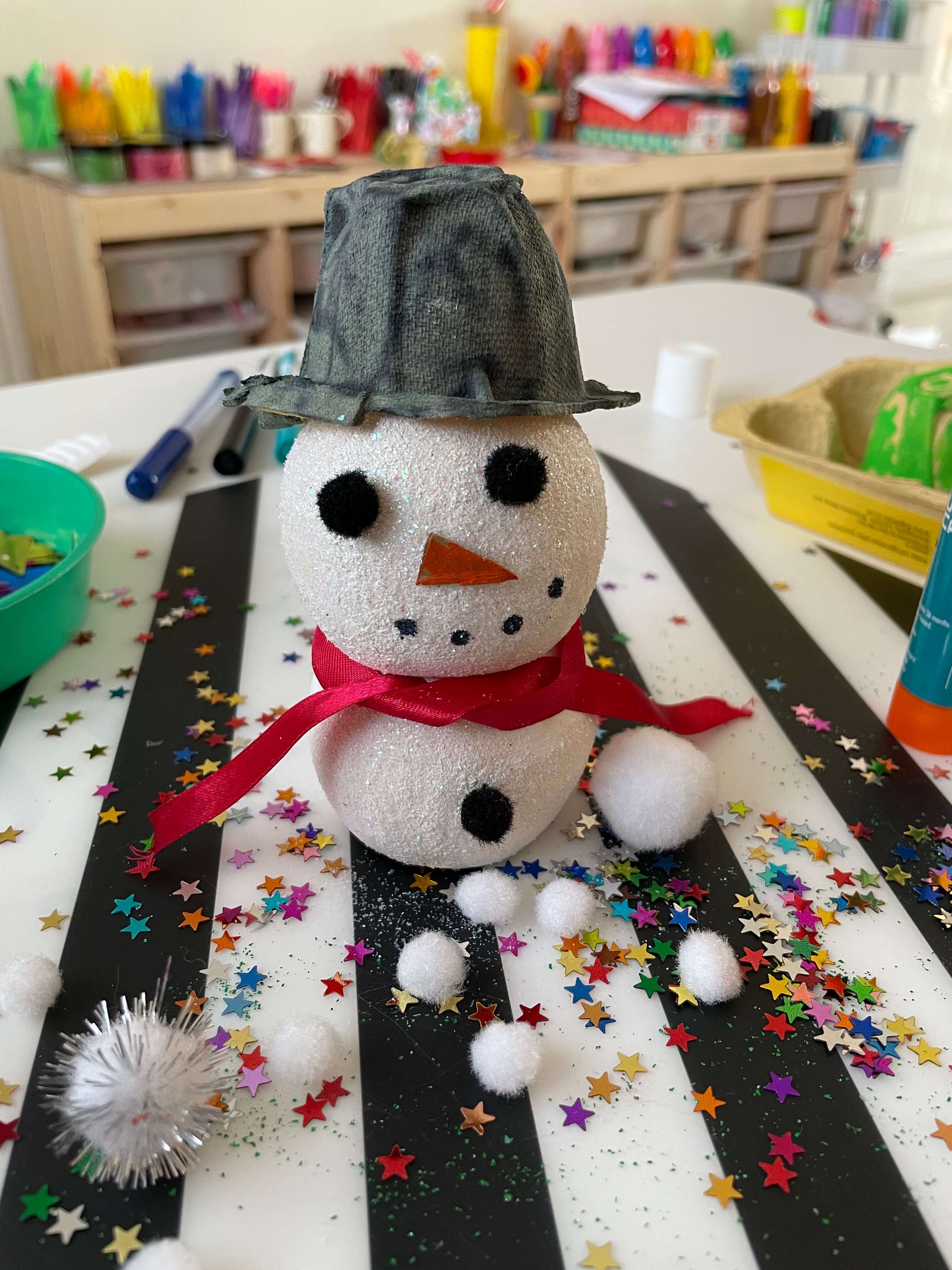 More recycled inspiration
We've got lots more ideas for Christmas crafts using recycled materials, like this friendly father Christmas made from an old cardboard box.
You'll find guides on these, plus more at blog.hope-education.co.uk.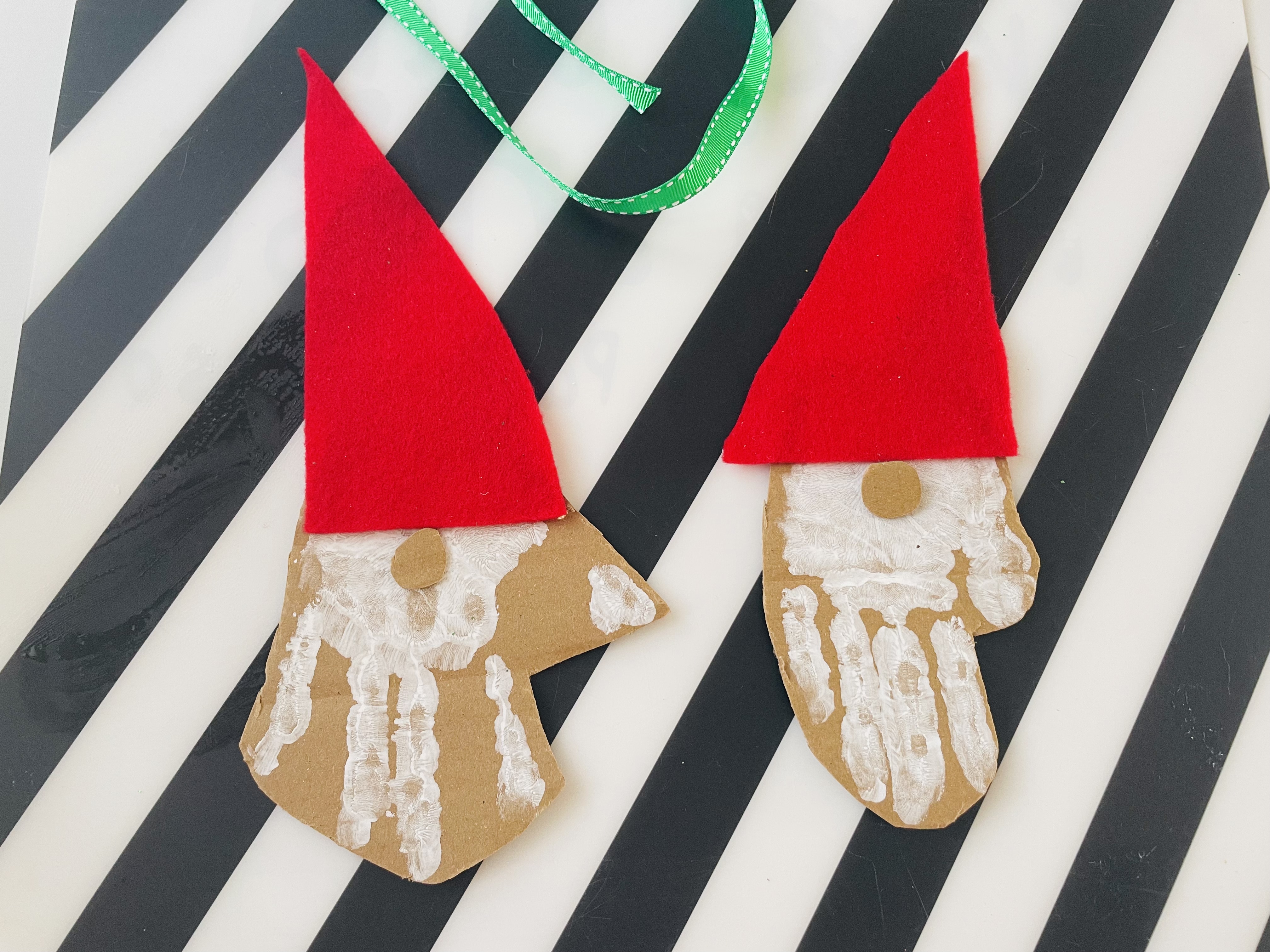 Recycled Christmas Crafting
Make sure you follow @my_three_little_strawberries on Instagram for more creative ideas!