Paper plate Easter crafts for early years
Make Easter egg-stra special with these paper plate Easter crafts perfect for early years, including an Easter bunny and chick! We'll be giving you the step-by-steps to creating both of these in this article, so let's get started…
What you will need for both:
Easter bunny
What you will also need:
Step 1: Take 2 paper plates and cut one of them down the middle into halves
Step 2: Use PVA glue or a glue stick to stick the two halves onto the 2nd paper plate to create ears, as shown on the photograph
Step 3: Paint the paper plate using our pastel pink and leave to dry
Step 4: Take some white paint and use the foam dabbers and dab to colour the ears
Step 5: Decorate the bunny's face with wiggly eyes or paint, add pipe cleaners for the whiskers and a pom pom for the nose before leaving to dry
Easter chick
What you will also need:
Step 1: Take 1 paper plate and paint it yellow using the chubby brushes before leaving to dry
Step 2: Whilst it's drying, take the orange card and cut 2 strips (for legs)
Step 3: Fold the strips back and forth to make them zig-zag before gluing to the back of the plate
Step 4: Cut out some feed and glue to the legs
Step 5: Draw around the hand on the orange card and cut out, before gluing to the edges of the paper plate to make hands for the chick
Step 6: Decorate the chicks face using wiggly eyes and orange card to make a beak
Our Classmates range is perfect for art & craft activities like these ones. We have a full range of supplies at the lowest market prices, so shop here for everything you need.
Or if you like this craft and wish to see more activity ideas – click here and be inspired…
Happy craft-making!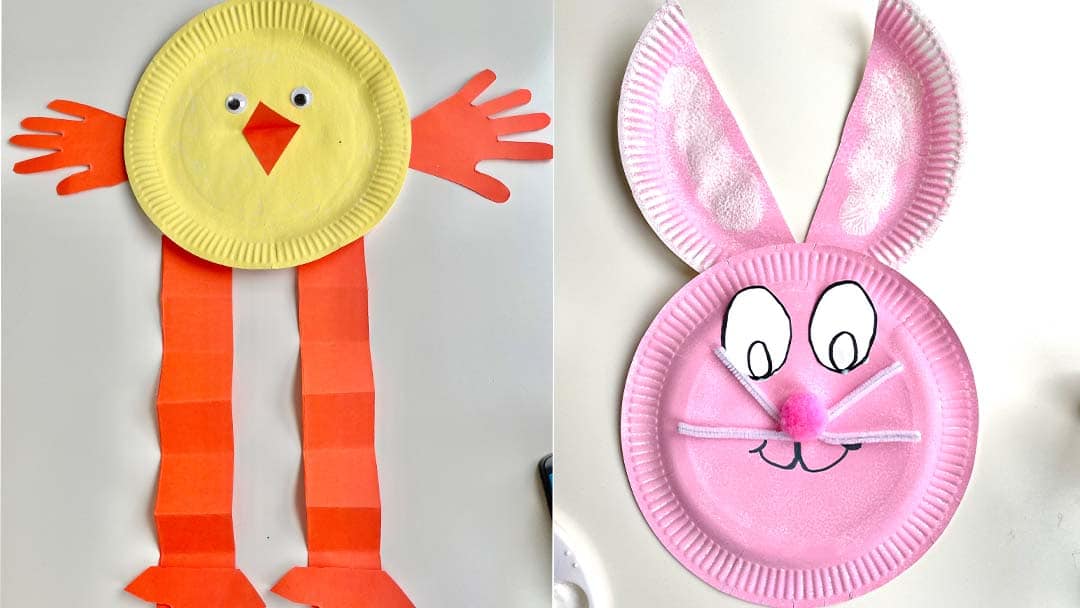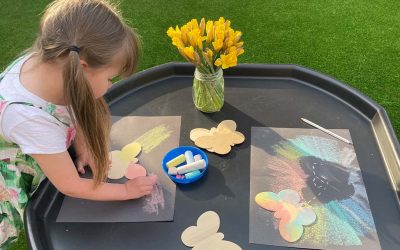 We're celebrating Butterfly Awareness and World Environment Day by creating some beautiful butterfly craft activities for you and the little ones to make. Butterfly Education and Awareness Day (BEAD) takes place every year, along with World Environment Day, and the...
read more