Making your own Christmas stockings is the perfect classroom craft to get everyone in the festive spirit, whilst exercising lifelong sewing skills, precision, and creativity.
Using the simple but beautiful blanket stitch, these embroidery stockings need only a handful of resources and can be differentiated depending on the fine motor skills of your class. So get those Christmas tunes pumping and enjoy making homemade Christmas stockings!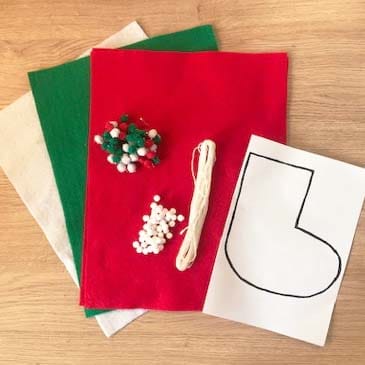 Step 1
Use the Christmas stocking template to cut out two Christmas stocking shapes in felt. You can fold the A4 felt piece in half and cut both pieces out at the same time.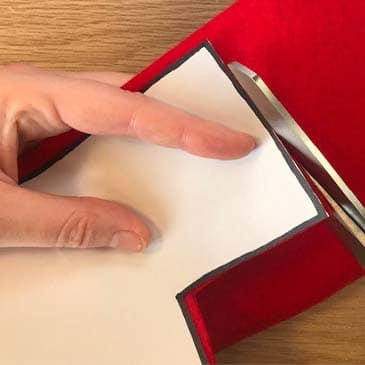 Step 2
Use blanket stitch to sew both pieces of the stocking together. Cut off a good length of embroidery floss – 120cm should do the entire perimeter.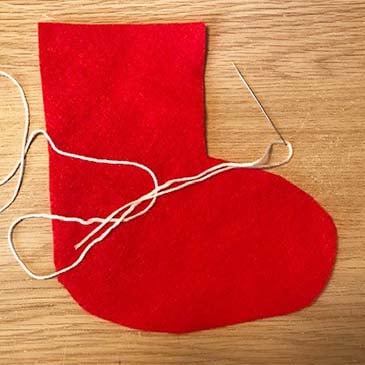 Step 3
Knot the end of the embroidery floss and take the needle and the floss through between the two pieces of stocking at the top of one side. This will hide the knot and then you can begin blanket stitching around.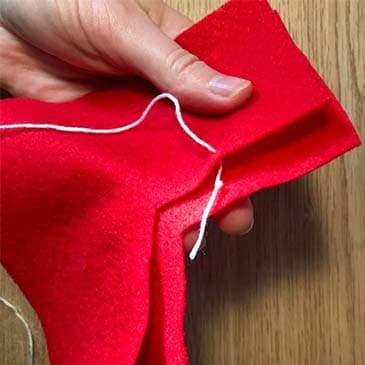 Step 4
Take the needle round to the back of the stocking and bring it back up through the same spot.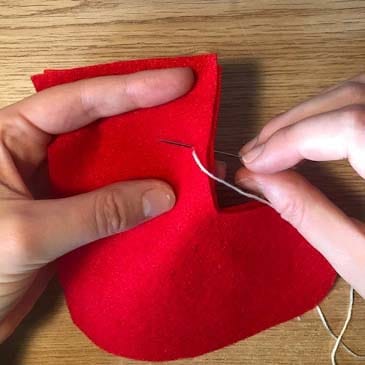 Step 5
Pull the floss right the way through until you are left with a loose stich/loop.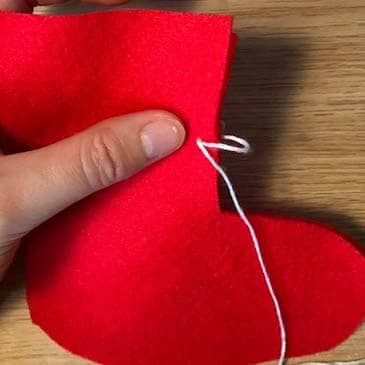 Step 6
To complete this first stitch, take the needle back through the loop you have made and pull tightly.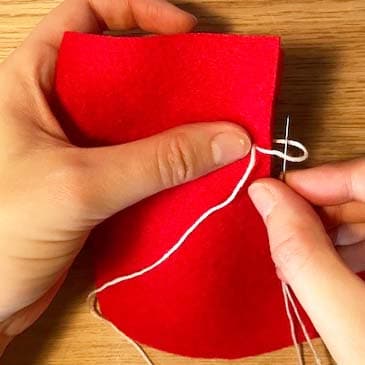 Step 7
Decide on the length of stitch you want and bring the needle and floss through from the back to the front – trying to line up with the previous stitch. Precision is key! Leave enough of a gap to put the needle back through the loop you have just created. Your second stitch is complete.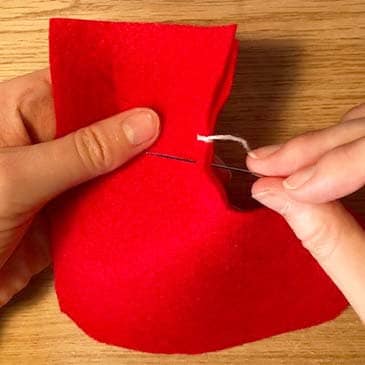 Step 8
Repeat this process right the way round your stocking. Complete the stitches by creating a knot through the final stitch and trimming off the excess.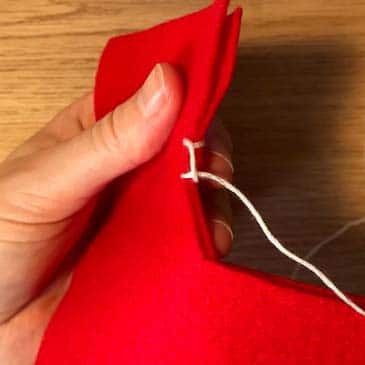 Step 9
Now let the imagination run wild! You can use glue to decorate the Christmas stocking with ribbon and pompoms and anything else you can scrounge from your stock cupboard.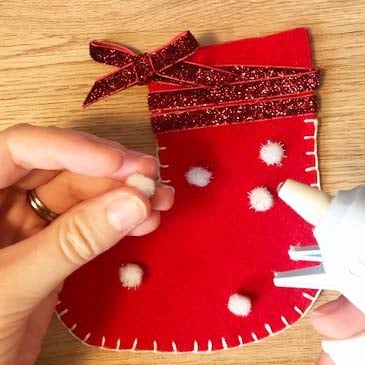 If you have some particularly good sewers in your class, you could encourage them to embroider one side of the stocking before sewing them together. Images below show how to embroider a simple snowflake.