It's almost time to head back to the classroom. There are so many things to do before school starts and the children burst in through the main gate, so where do you even begin?
We can help you get prepared. With our back to school checklist, you'll know exactly what needs to be done before the first day. Take a look at our lists below or download our prepared checklist to tick each off as you go.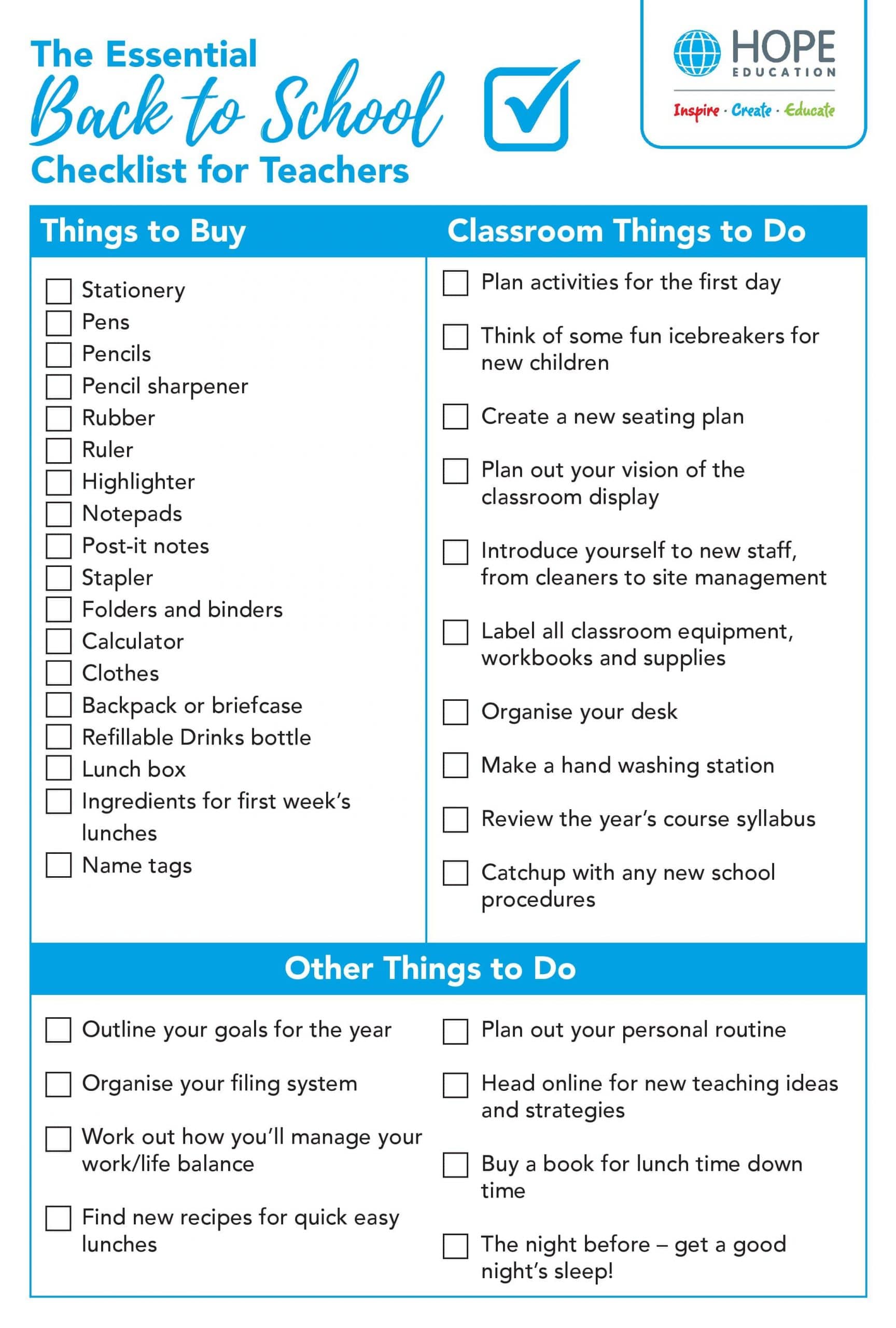 Things to buy before school starts
There are few things more satisfying in a teacher's life than stocking up your desk with a fresh batch of stationery, or proudly sporting a new backpack or briefcase for all the day's essentials. Get these on your shopping list so you're never short of the things you need every day.
Stationery

Pens
Pencils
Pencil sharpener
Rubber
Ruler
Highlighter
Notepads
Post-it notes
Stapler
Folders and binders
Calculator

Clothes
Backpack or briefcase
Refillable Drinks bottle
Lunch box
Ingredients for first week's lunches
Name tags
Things to do in the classroom
There are lots to be getting on with in the classroom. Be proactive and get organised so you can have everything exactly as it needs to be for the first day back.
Plan activities for the first day
Think of some fun icebreakers for new children
Create a new seating plan
Plan out your vision of the classroom display
Introduce yourself to new staff, from cleaners to site management
Label all classroom equipment, workbooks and supplies
Organise your desk
Make a handwashing station
Review the year's course syllabus
Catchup with any new school procedures
Other things to do before the first day back
With supplies bought and the classroom ready, it's time to give yourself a bit of me-time. Your list of personal things to do before school starts covers your career, wellbeing and health.
Outline your goals for the year
Organise your filing system
Work out how you'll manage your work/life balance
Find new recipes for quick easy lunches
Plan out your personal routine
Head online for new teaching ideas and strategies
Buy a book for lunchtime downtime
The night before – get a good night's sleep!