Supporting Children's Mental Health in Schools
Children's Mental Health Week is taking place on the 7th-13th of February 2022. The theme for this year is Growing Together. Lack of self-confidence and fear leads to failures and disappointments which helps us to grow, learn and build a stronger version of ourselves.
At Hope, children's mental health matters and 75% of young people experiencing mental health aren't getting the support they need.
What is children's mental health?
A child can experience mental health problems during the early years of their childhood; this is typically between the ages of 5 and 14. Mental health can affect a child's learning and the ability to understand which can cause discomfort.
The Importance of children's mental health
Mental health is just as important as physical health. This can cause a serious impact on children if it isn't treated. Good mental health allows a child to think, develop, learn, and adhere to new skills. 10% of children around the world experience a mental health disorder that leads to negative psychosocial development in their childhood.
Recognising children's mental health
Understanding children's emotional thoughts and social needs are important. A child can be experiencing signs of depression and anxiety, and these may look normal in their behaviour. It's natural for children to feel the pressure that can often lead to stress.
Create a sense of belonging
Connecting with kids creates a sense of trust in themselves which can help children to express their thoughts and feelings. Often children may feel happy or sad. Providing a sense of care can benefit children to feel happier, relaxed, and experience fewer behavioural problems. This also encourages children to feel more motivated and learn more.
Four examples to foster a sense of belonging in children:
Engage and interact with children
Make it personal. Encourage children to write a personal note about them and what they love doing
Welcome children to the classroom
Schedule one to one meetings for them to reflect and share their thoughts and emotions
''Together, we have the chance to make a real difference for an entire generation of young children'' – Kate Middleton
Four ways to help a child with anxiety and depression
Participating in physical activity
Exercising or encouraging children to participate in sports activities helps children's emotional development. Regular exercise can help with sleep as well as further development in their childhood. Encourage children to participate in sports activities such as football, badminton, and tennis.
Encouraging children to exercise helps control the stress in the body. This stimulates the nervous system in the brain to elevate a child's mood.
Benefits of exercising are:
It helps children to learn and build social skills
Build's self-esteem as well as confidence
Help's children to self regulate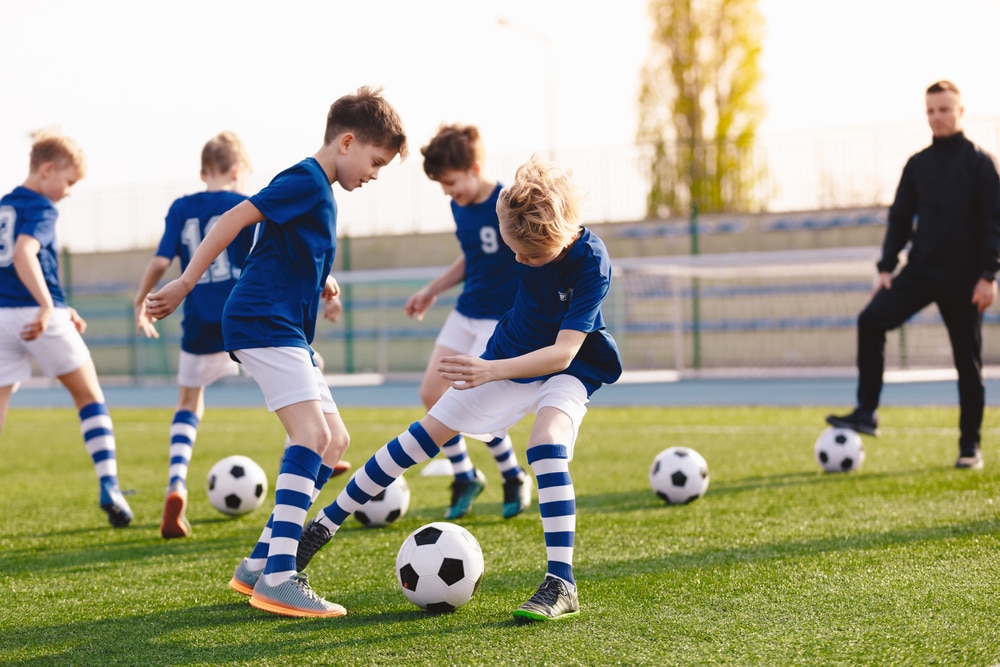 Practising mindfulness
Practising mindfulness teaches children to focus on the present moment. This can help in supporting children's mental health in schools by detaching emotional thoughts or feelings in their heads. Find out more about mindfulness in our recent blog practice makes peaceful.
Forming habits in the early years often leads to a positive impact in their adulthood and a rise in behavioural changes in their childhood. The benefits of mindfulness are that it improves confidence, helps kids feel calm, reduces anxiety, improves their sense of focus, and helps them to understand their emotions and thoughts.
The most effective way to practice mindfulness with children is to start with mindfulness exercises such as:
Deep breathing
Yoga
Stretching
Meditating whilst sitting down
Introduce opportunities for children to learn and share
Creating opportunities for children allows them to build self-confidence. Check out our blog to build Confidence in school.
Ways to introduce learning and sharing opportunities to children:
Encourage them to read their favourite fictional book
Make the environment fun by introducing musical plays
Let them create their own stories through songs and poems
Allow them to sing their favourite songs
Introduce words in different languages for them to be creative and learn various languages.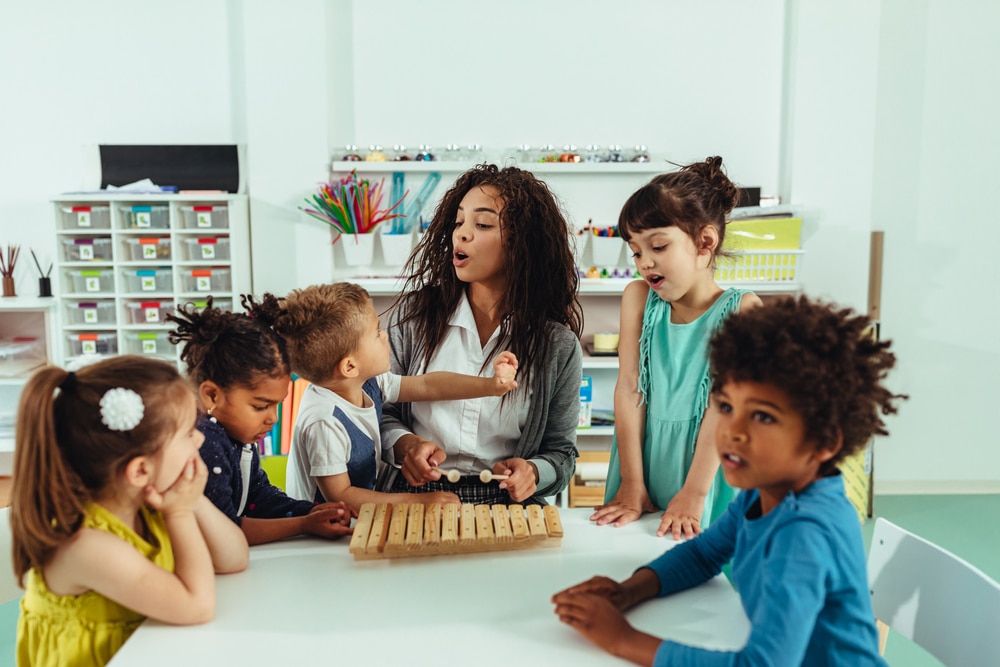 Supporting Children's Mental Health in Schools
Activities to help children's emotional development
Encourage children to explore their emotions through stories, books, and paintings. At Hope, we provide teachers with the support they need to boost a child's confidence through our Exploring Emotions Kit 1.
Help children to express their feelings and emotions by downloading our Express Yourself Worksheet. This will support children's mental health in schools by recognising their feelings and understanding their emotions.
Uplift children's feelings by encouraging them to read our Little Book of Happiness. The book is packed full of ideas and activities to understand children's feelings of happiness.
By providing mental health support to children, you allow them to grow into a positive, healthy mindset. This will allow them to progress as individuals.
Reach into children's emotions and encourage them to do activities that could help support their mental wellbeing. There are lots of children's mental health resources and activities to help children's emotional development on our website. Check out our blog 22 tips from experts in education and science.