Outdoor play – Den building with @earlyyearsoutdoor
Children have created dens as part of their outdoor play for hundreds of years, but as children spend less time outdoors, getting them into fresh air and building a den can have huge benefits. Help them to reignite their passion and enhance many skills by providing opportunities for den building.
Den building can have a major impact on children's development. Provide children with open ended materials and allow them to problem solve and work together to think of their own designs and ideas.
A den can be seen as a safe place, that the child has control over and is free from any adult involvement. Sometimes, children need time away from adults to gather their thoughts and play without grown up constraints. It gives a little privacy in a world where adults control most things.
If you don't have access to trees, branches and the outdoors, a simple structure works just as well. This frame featured below is from Hope and can be built and covered with drapes, material and any other items the children wish. Add some kitchen items and children will be able to role play and pretend camp inside their den!
Look around your environments and it will be full of items that children can use to create their own dens. Old blankets, cloths and drapes can be teamed with pegs and cushions or twigs and logs. The list is endless. Children are creative when it comes to building dens and allowing them to experiment will build on their perseverance and critical thinking skills.
Outdoor play in all weathers!
Encouraging children to explore the outdoors in all weathers creates resilience and perseverance. Building a waterproof shelter using tarpaulins and pegs is great fun! Children can hide in the tent and create a different type of shelter. Believe in children's ability to hammer in tent pegs and wrap rope around trees and their gross and fine motor skills will develop ready for classroom activities, such as writing.
If you've enjoyed this article, why not have a read of some more expert advice and opinions relating to all things early years?
Written by Katie Taylor @earlyyearsoutdoor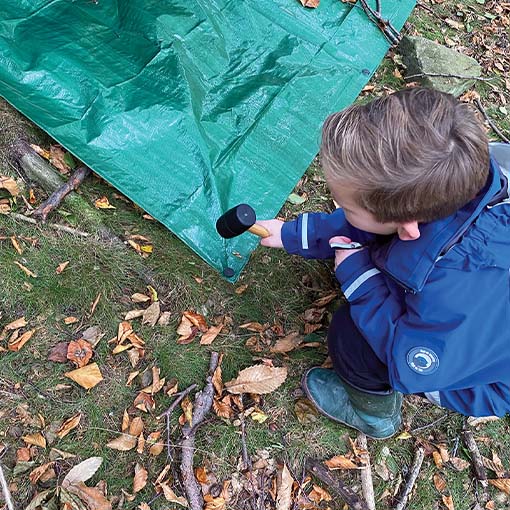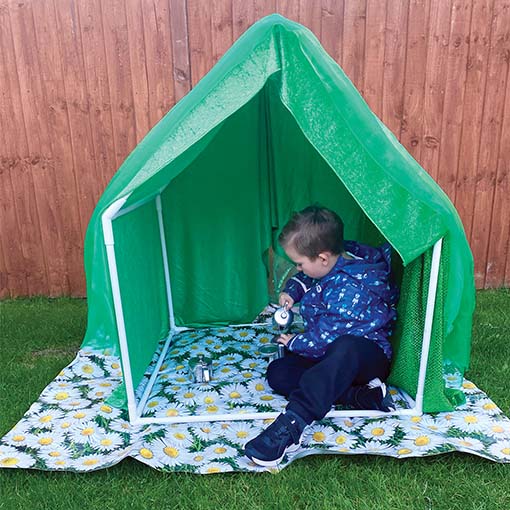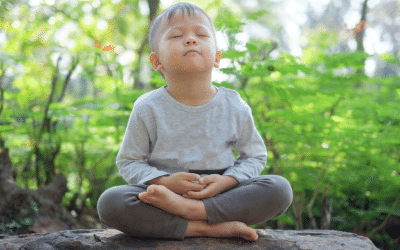 Introducing mindfulness and meditation in the nursery can improve children's wellbeing and mental health, as well as helping them to focus on learning. In celebration of World Meditation Day, we have collated six top tips for introducing mindfulness and meditation to...
read more