Outdoor learning with Kids Allowed: forest school activities
In a society often disconnected from nature, Kids Outdoors is an inspirational process which allows our Pre and Prep school children to reconnect with the natural environment, giving opportunities to gain valuable new skills, through play-based learning in the great outdoors.
Inspired by the Forest School approach and other theories into outdoor learning, sessions enable children to grow in confidence, work as a team and discover all the wonder that nature has to offer. Hands on experiences in a natural setting encourage children to assess risk safely and give the chance to develop a relationship with the outdoor environment; encouraging positive mental health and well-being in a place not confined by walls.
Sessions give children the opportunity to amaze and delight in the everyday at their own pace, alongside supportive adults who build upon children's interests.  
Forest School was developed in the UK in the 1990's, inspired by the friluftsliv (meaning 'free open-air life') approach in Scandinavia, practitioners who visited Denmark to learn more about the Danish Early Years system were enthused by the impact outdoor Learning had on Preschool children. As a result, the concept of Forest School was born and has since become a popular movement in the UK.
The Forest School Association defines Forest School as 'an inspirational process, that offers all learners regular opportunities to achieve and develop confidence and self-esteem through hands-on learning experiences in a woodland or natural environment'.
At Kids Allowed, we recognise that woodland and natural areas present children with a multitude of new experiences, smells, textures, animals, and plants. Along with the chance to gain a newfound respect for the world we live in.
Enchanted forest school activities
1. Elf and fairy small world
The magical world was set up and left for children to discover. As they arrived children were filled with excitement to find the new visitors in their space. This experience is a wonderful way to develop children's imagination and empathy while developing lots of rich language. Children were also encouraged to build their own mini structures using natural materials found in the woodland.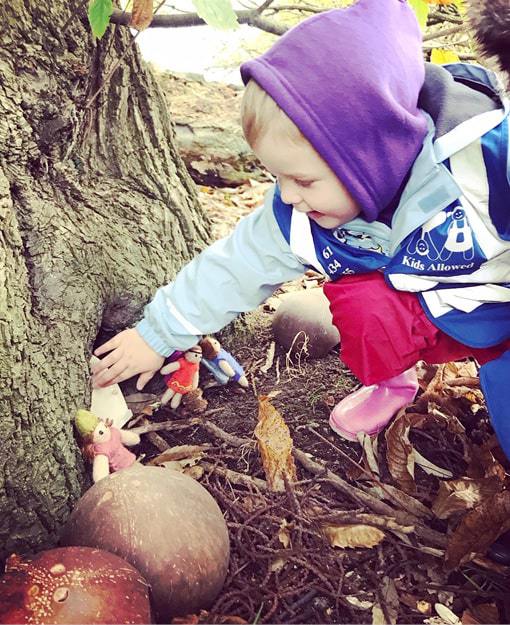 1. Wand making
Using lots of brightly coloured ribbons, children were shown an example wand and encouraged to find their own stick (no bigger than their arm) to use. Lots of skills were learnt from this activity including colour recognition, design, and fine motor skills (as it can be tricky to tie the ribbons on). Giving the aim to find a stick no bigger than your arm enables children to measure and compare size. Once the wands were made children delighted in using the wands in imaginative play, many even used as a prop for dancing and movement.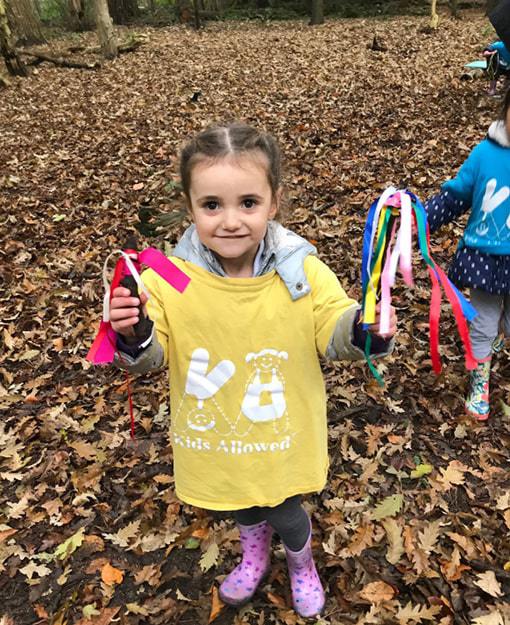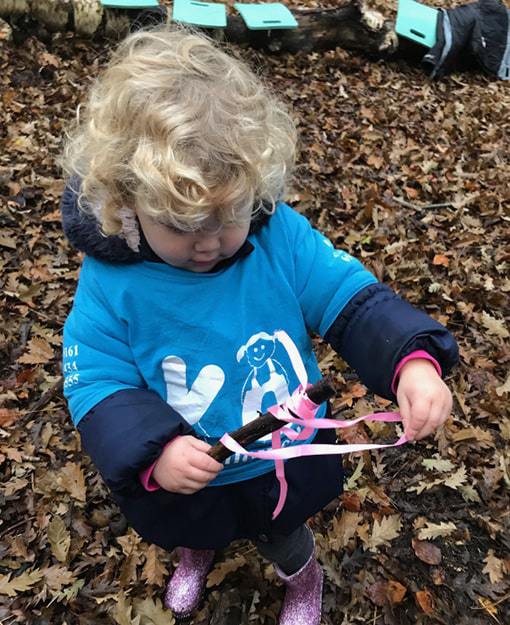 Benefits to outdoor learning
Heightens children's senses
Allows children to assess risk safely
Encourages teamwork
Develops a relationship with the natural world
Instils a sense of wonder and imagination, stimulating creativity
Exercises a growing need to be physical, to feel, see and do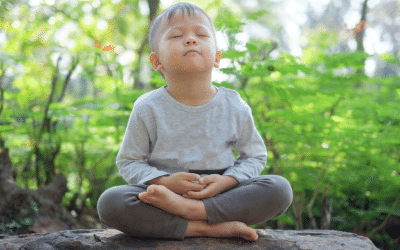 Introducing mindfulness and meditation in the nursery can improve children's wellbeing and mental health, as well as helping them to focus on learning. In celebration of World Meditation Day, we have collated six top tips for introducing mindfulness and meditation to...
read more