Mother's Day flower bouquet craft for kids
Get set for Mother's Day with this beautiful Mother's Day flower bouquet craft perfect for early years, and surprise Mum with a lovely gift! Using resources all available on our website, we'll take you through the step-by-steps. Let's get started…
What you will need:
Step-by-step:
Step 1: Take your flowerpot and colour the outside using our classmates paint sticks, before decorating how you wish
Step 2: Do the same with the craft sticks, try doing 3 or 4 for each flowerpot and using different colours
Step 3: Then, cut out flower shapes from the felt material, cutting out bigger and smaller ones to overlap and create a petal effect
Step 4: Take a buttons and glue in the middle of the felt flowers
Step 5: Glue your felt flowers to the top of your craft sticks
Step 6: Add tissue paper to the bottom of your flowerpot to hold the craft sticks in place
Step 7: Add your craft sticks (flowers) to the flowerpot to finish off your beautiful bouquet of flowers!
Our Classmates range is perfect for art & craft activities like this one. We have a full range of supplies at the lowest market prices, so shop here for everything you need.
Or if you like this craft and wish to see more activity ideas – click here and be inspired…
Happy craft-making!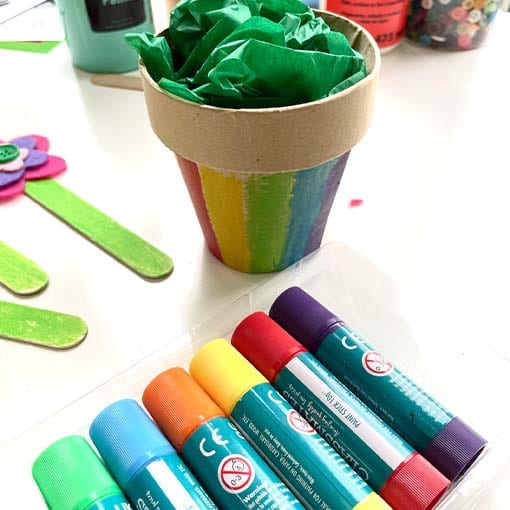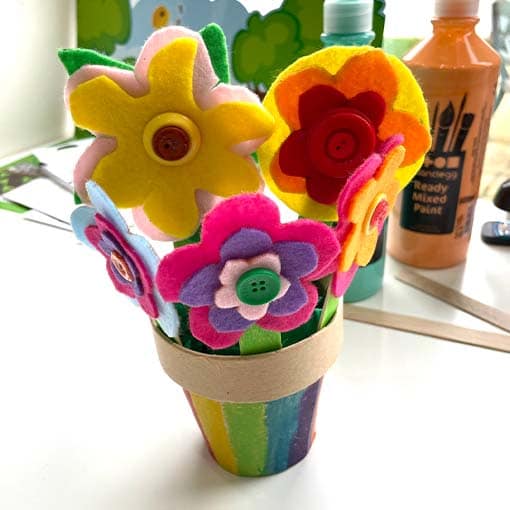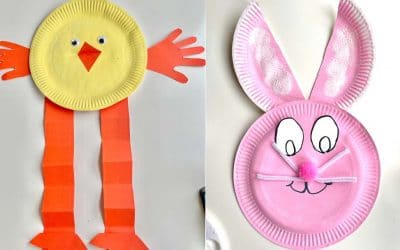 Make Easter egg-stra special with these paper plate Easter crafts perfect for early years, including an Easter bunny and chick! We'll be giving you the step-by-steps to creating both of these in this article, so let's get started… What you will need for both: Paper...
read more