International Women's Day in Education  
Here at Hope, we know that teachers positively impact their pupils. Every year on 8th March, we celebrate how women have and continue to influence the world. Teachers can celebrate International Women's Day by educating future generations to think about the extraordinary women in our everyday lives.
From the social and economic to the culture and politics, International Women's Day is a great time to celebrate women's achievements. It's also the perfect time to highlight those areas where action is still needed to bring about equality.  
Why is International Women's Day Celebrated?
International Women's Day is an annual event that celebrates all the wonderful and amazing things women have achieved. It's also a global day to highlight and raise awareness about issues that women still face.
In 1911, women have been denied the right to vote, to work, end discrimination and lots of other things, too. Because of brilliant women who fought against these things, women have a lot more say in the world around us now. Plenty of which are still being campaigned for today. Teach your class more about the history of women with our Fantastically Great Women Artists and Their Stories book.  
Whilst so much progress has been achieved over the last 100+ years International Women's Day has been running, there is still so much work to be done. It's a time to remember those who continue to go unheard and are prevented from reaching their full potential. Basic rights like health and education are still not recognised for some women around the world. Just like we need to remember the Fantastically Great Women Who Made History.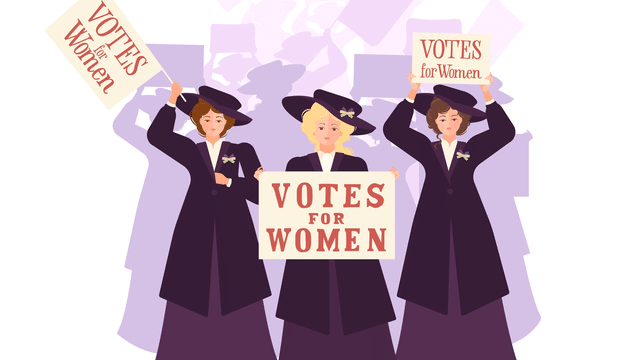 What is the theme this year?
From challenging gender stereotypes to achievements, every year has a theme for this historic day. The theme for this year's International Women's Day is #BreakTheBias. So, we're encouraging teachers and students to recognise women's achievements, increase awareness of bias, and take steps toward gender equality. Speak out in favour of a world that embraces and celebrates diversity without discrimination. 
This may even inspire your class to learn and think about different careers and to look more into science and politics as women. And to inspire them even more, reading Fantastically Great Women Scientists and Their Stories together as a class may pique their interest.  
How to celebrate international women's day in education and schools?
To celebrate this day in your classroom, why not research important women and their impact on the world. You could ask your pupils who inspires them and why. Maybe even get them to create a poster of the woman that inspires them the most. To encourage sharing and learning about others, you could even go round your class and pupils can tell their story.  
Use this day to inspire your students to learn about influential women from history, like reading The Diary of Anne Frank. Teach your class about the decisions she made that are still talked about today, and why. The best thing you can do as a teacher is to get your students talking. And not only will this improve their learning but will also inspire them to do their own research on what they can do to help make a change.  
There are so many activities to do in the classroom to get pupils to understand the importance of International Women's Day in Education. If you would like to see more activities to do in your classroom, check out our Women's Day celebration ideas.