Inspiring cross-curricular ideas for World Book Day
This year World Book Day is on 3rd March. Every year it gives us the chance to celebrate books with interesting ideas, stories to share, and unveil books that bring imagination to children. This year, we are celebrating the 25th anniversary, with the theme: 'You Are a Reader'. For this year's World Book Day, we are bringing inspiring cross-curricular ideas for teachers to share with children.
As primary school teachers, we know how difficult it is to plan lessons and think of numerous activities to do in the classroom. For World Book Day, we have decided to put together some cross-curricular activities for you to follow.
What is cross-curricular learning?
Cross-curricular learning is mixing different school subjects to enhance children's learning. Cross-curricular learning gives children the opportunity to enchant their knowledge, skills and feel connected to the topic.
Things to remember when using cross-curricular learning to improve classroom dynamics:
Ensure quality in lessons
When implementing cross-curricular to improve the quality of children's learning, it's important to consider creating activities around the subject. For example, introducing different art activities around the subject to deliver quality in learning. Designing different cross-curricular activities around a particular topic or subject can ensure the quality of a child's learning. Providing quality teaching in cross-curricular lessons can improve children's social and emotional wellbeing.
Measure the progress of the subject
Measuring the progress of the subject of a child's learning is important because it helps teachers to understand if children are developing their learning. Therefore, introducing various cross-curricular approaches will help children to learn better about the subject and improve skills in the early stages of their childhood.
Cross-curricular World Book Day Activities
Maths
There are lots of ways you can incorporate maths into World Book Day, but here are just a few!
Pick a famous book and do some coordinate plotting to give a clue. For example, the children could try and do the coordinates of a wand for Harry Potter. So, when the dots are connected, it looks like Harry's wand. The children can guess what book it's from. They can even try doing a pirates hook from our Pirates Tale Tote.
Another idea to get your pupils' brains going is by doing a codebreaker. Children would use the code to find the titles of famous books. You can make them as easy or as hard as you like – you can still challenge and stimulate their learning without them even realising.
Languages
Languages can be seen as a tough subject to link to World Book Day, but did you know a lot of famous books are from around the world?
Take Rapunzel for example. A German fairy tale written by the Grimm Brothers is the perfect link to get the children interested in languages. Have them research about the author or find out their best 5 facts about Germany.
Another activity is learning a few words and sentences to describe what the book is about – again this can be made into a more difficult task for the older children. Getting them to write a short description of the chosen book in their certain language. Children can use the Fantasy Tale Tote for help too.
If you have children from different ethnic backgrounds, or children that were born in a different country, ask them about their favourite books. They could even give the rest of the class a little summary and teach them a few words.
Design & Technology
Design and Technology can mean so many things, from making a book to making food!
Design and make a pop-up book – this could be a good chance to interact with the older children and get them involved. Communicating with one another and helping to make a finished product will help them with their group skills and working together.
Another way you can use World Book Day with Design and Technology is by cooking. Make use of using non-fiction books, grab a recipe book and have the children follow the recipe – with your guide for the younger kids – and make some cakes! They can even decorate it with icing and sprinkles to match their favourite book.
Geography & P.E
There are so many great activities that you can do with your children that work with both Geography and P.E.
Orienteering is a great way of teaching children how to read a map and then creating a path for them to go on. Once they have made the map, they can then go out and do the orienteering. A perfect way to combine both Geography and P.E into one.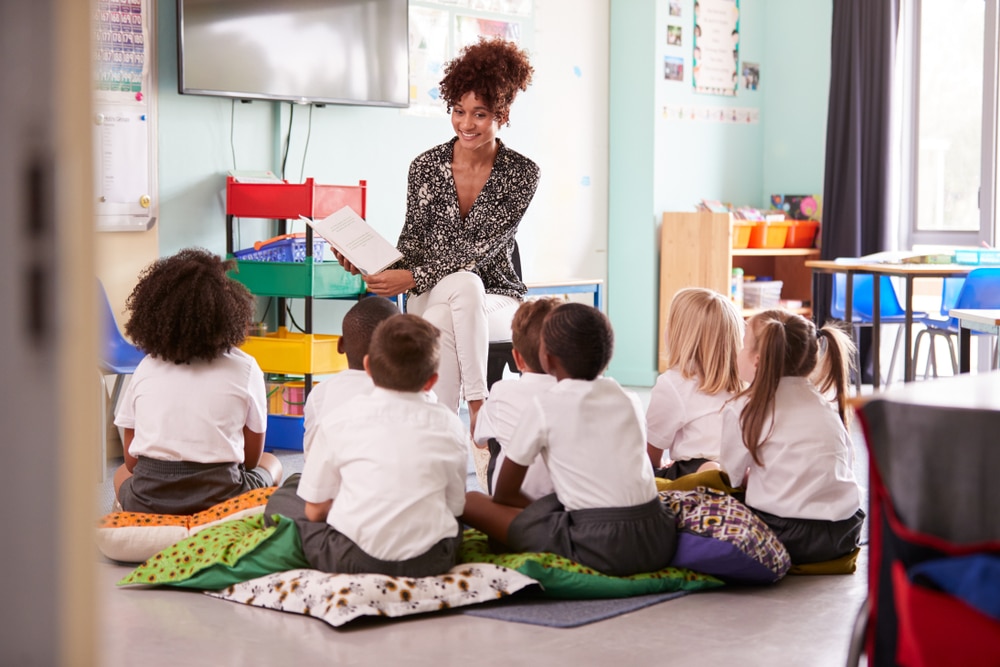 History & Science
Surprisingly, history and science can be used together with these cross-curricular World Book Day activities. Get your class learning about both without them even knowing.
Hidden Figures is a great historical book that links with diversity and STEM (Science, technology, engineering, and mathematics). You could do fact files on some of the people in the book, reviews, and research.
One activity you can do is about Neil Armstrong's journey to the moon. Not only can the children learn about it, but they can research the difference between the Earth and the moon. Children can zoom into space and explore the solar system with games, books and flashcards with this Space Tale Tote, reinforcing the essential skills.
The children can even be split into two groups – one group writes about the moon and one group about the Earth, which they must share with one another. This can improve their communication skills and public speaking.
Children can use the Under the Sea Tale Tote to discover colourful sea creatures and their habitats, and use the figures and puppets included describing these.
PSHE
It can sometimes be difficult to figure out what to do on World Book Day when it comes to PSHE. You want your class to learn and have fun with reading. So why not try this:
Wrap some books (just the front cover) in brown paper. Children will have to read the book purely based on the blurb and judge the book based on what they read rather than what they see at first glance. This teaches children the right not to judge anything or anyone based on looks. They must know what happened inside the book to understand and have an opinion. A strong lesson built around a fun activity.
Art
Art is a great way for children to express themselves, no matter what age. So, this is the perfect activity for them to do!
Create a whole class mural. Have the children pick a favourite book, a favourite page, a favourite scene or even a favourite character, and have them paint their single mural. Let them get creative. Use pencils, crayons, felt tips, paint, anything they want.
You could even choose a book as a class and put the audio version in the background. And once they've completed them, you can put it all together on the wall in your classroom as one big mural. The children will be able to see their work on the wall and feel a sense of accomplishment.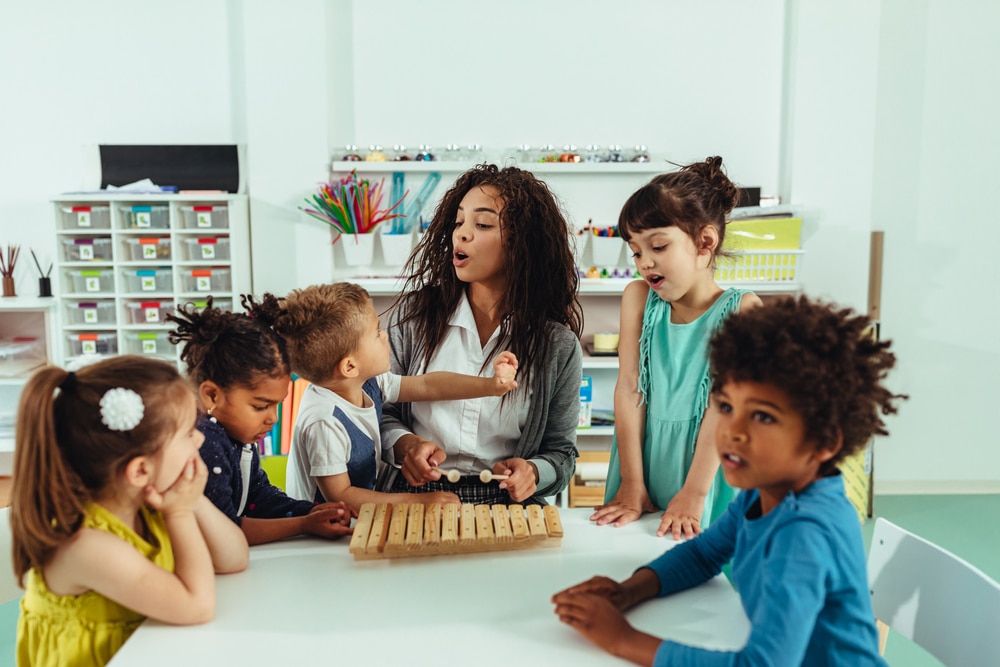 Music and IT
Music and IT can be used together in more ways than one. If you're struggling with some activities to do with your children for World Book Day, then read on.
Children can compose a song or a theme tune. This could either be for a favourite book, the book you're currently reading in class or, it could even be for MC Grammar's 'Reading is Amazing' song. Have them practice with their instruments and record them at the end.
Once they've completed the song or theme tune, you can then make a video. Separate them into groups and have them create a video for the book or song. The older children can even help if they want to watch it on the computer and edit it (or they can do it themselves). They can learn to listen and take turns and they'll be super proud of themselves when they see the finished result! They'll have their music video playing with the song/theme tune they created earlier.
Cross-curricular activities can be stressful to plan when it comes to events like World Book Day. But, here at Hope, we've got you sorted. From Maths to Art to Science, we have all the activities you need to incorporate World Book Day into your classroom.
If you're looking for more activities, then head on over to our other blog for Alternative World Book Day Activity Ideas.
---
In celebration of World Book Day on the 3rd March, we're giving away our hugely popular diversity book packs which are great for promoting values and inclusivity across early years, KS1 and KS2. ⁠
⁠
For a chance to win the whole bundle, head over to our Instagram to find out more!