Bring you classroom to life with this incredible classroom display all about the Ancient Egyptians.
With a hessian back, Egyptian artefacts and flashcards, this authentic classroom display, created by @displaylady, brings a little piece of this ancient civilization to the class.
Follow the step-by-step process below to see how you could bring this to your classroom for next term.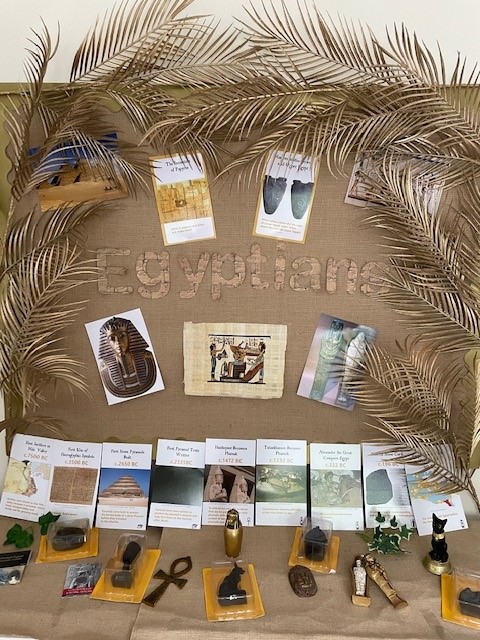 Step 1
Hessian has been used by civilizations for hundreds of years. The tough weaved material is often used to transport food or sand.
The look, colour and feel of hessian makes it the perfect choice as the base of the display.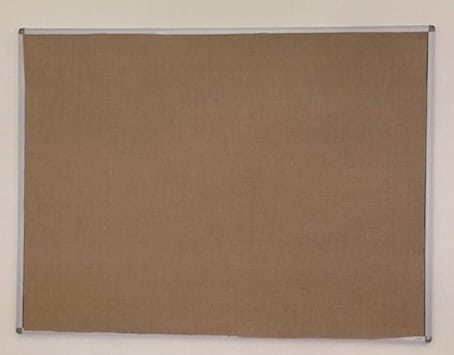 Step 2
With it's sandy environments and treasure-laden Pharaohs, gold is a colour often associated with ancient Egypt. All of which  makes it ideal for our border.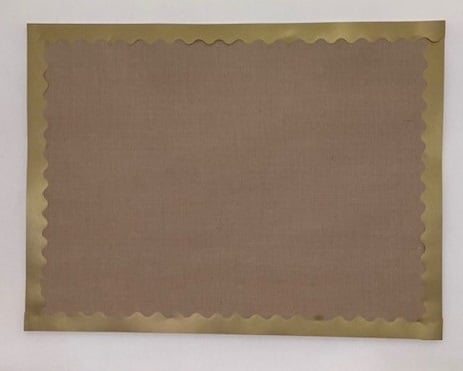 Step 3
Next, I added a title in the centre of the display. To complement the colour scheme and Egyptian vibe, I used sand coloured brick-style paper.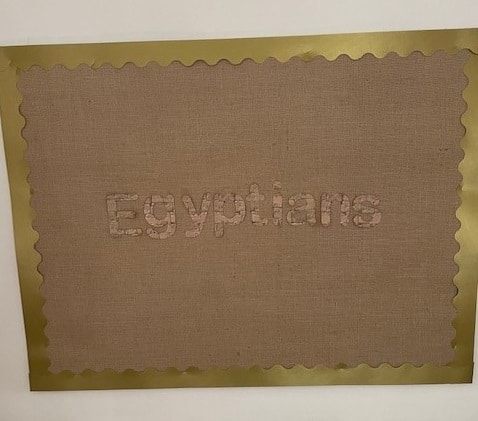 Step 4
Hope Education's collection of Ancient Egyptian artefacts added some great educational touches to the display.
I started by surrounding the centred text with imagery we all associate with Ancient Egypt – like the Pyramids, a sarcophagus and art from the period.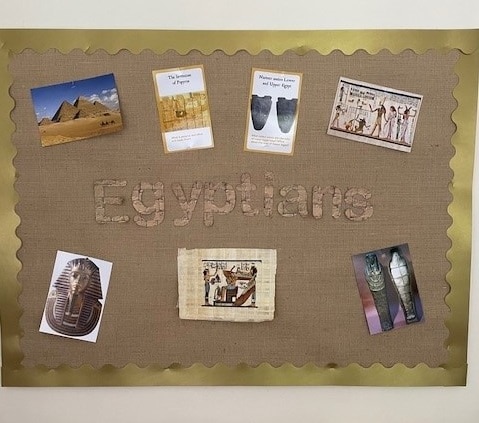 Step 5
I added to that with a line of flashcards discussing Egyptian buildings, materials and other items. 
Alongside, I spread some models of Egyptian artefacts around the table. From scarabs and Cleopatra's coin to amulets and a brass ankh, the display has everything the class needs to get a feel for some of the jewels of the period.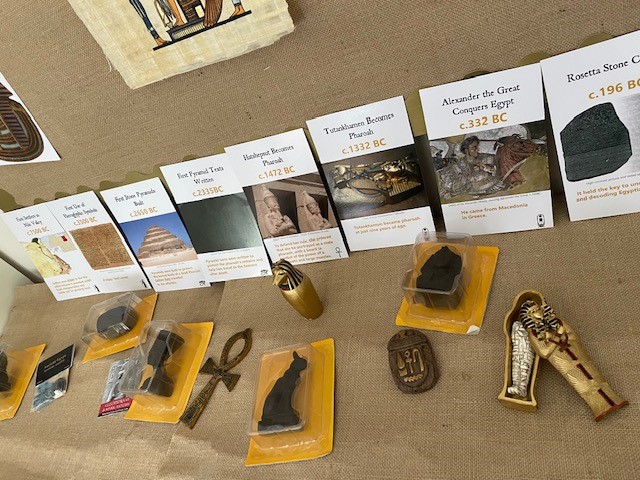 Step 6
We're almost there!
To give the display some more vibrancy, I added some gold leaves as a finishing touch. 
There we have it. A little piece of Ancient Egypt in your classroom, the perfect accompaniment to a term of learning about this incredible civilization.