Hope Education are ERA awards 2020 winners!
Everyone at Hope Education is so pleased to announce that they are ERA Awards 2020 winners! The judges crowned us 'Supplier of the year', saying,
"This comprehensive submission highlighted this company's commitment to meeting the wide variety of needs of schools.  Feedback from customers in terms of products and services is extremely impressive.  A focus on environmental sustainability – for example reducing cardboard use by 45%, helps this company to stand out.  Finally, the innovative approaches to marketing adopted by Hope should be commended."
Celebrating the best of the best in education
The highly respected awards are some of the biggest in the world of education and the awards submissions saw swathes of businesses nominated for Supplier of the Year amongst other categories. The awards are an opportunity to celebrate the best of the best within education and we're so thrilled to be recognised as one of the best of the best.
Doing it the green way
Everyone at Hope Education prides themselves on being part of a business that not only focus on initiatives that ensure schools and nurseries are best equipped for the job they do but also doing that in the greenest way possible.
A proud year for Hope Education
It's been a great year for Hope Education and the business not only saw the big win at the ERA Awards, but products shortlisted at the BETT Awards earlier this year.
Streaming the awards
The organisers at the ERA Awards 2020 had to react to an ever-changing situation due to the risks posed by COVID-19. For that reason, the awards were recorded and played via YouTube. Having begun working from home, the team at Hope Education came together digitally to watch the awards with bated breath. As you can see, the team found no problem in celebrating the win from afar!
A note from Hope Education's MD
Chris Mahady, Managing Director at Hope Education commented 'We are delighted to be awarded Supplier of the Year at the ERA Awards. The awards are very highly thought of within the world of education and we are pleased at such a difficult time to celebrate a fantastic piece of news. We would also like to extend our congratulations to winners and finalists across the other categories.'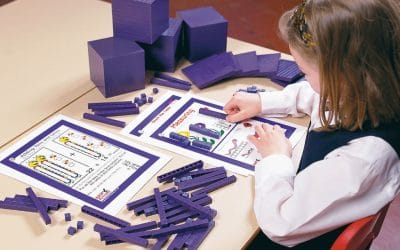 Maths mastery originated in high-performing nations in Asia, but what is maths mastery? And how can it be used in the UK to improve maths skills?
read more