Hanukkah Menorah how-to craft
Try our easy step-by-step Hanukkah Menorah craft for kids under 5. We've included the art and craft supplies you'll need to create this festive craft. Simply make sure you have everything you need from our list below and follow the steps to make your own in time for Hanukkah.
You will need:
Step 1:
Take the wooden clothes pegs and decorate them using glue, paint and glitter. You can add other things if you wish, just make them bright! Leave them to dry.
Step 2:
Whilst you're waiting for the pegs to dry, take two paper plates and fold them in half to create semi-circles, before cutting slits in the middle of each one. Make sure the slits are cut from the closed end, and don't cut all the through!
Step 3:
Take a third paper plate, fold it in half and sit the circled edge side in between the two slits (use photographs for reference)
Step 4:
Once the pegs are dry, clip them on to the top of the first paper plate and there you have it – your very own Hanukkah Menorah!
We'd love to see the finished result! Once you and the little ones have completed the craft, take some photos, and tag us on Instagram or tweet us @hope_earlyyears. You can also share with us on Facebook at Hope Education UK.
If you like this, and want to see more how-to craft activities, head to our inspirational activities section of the blog.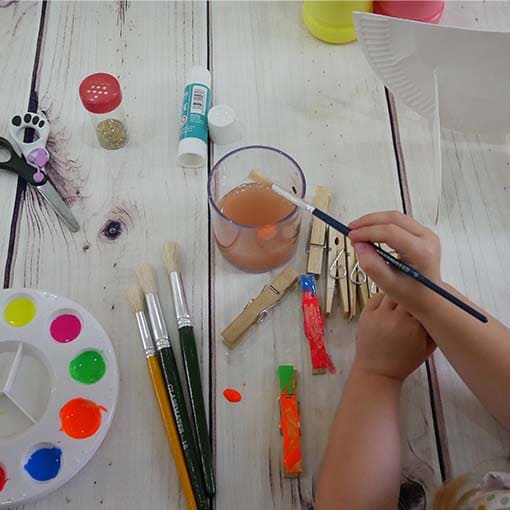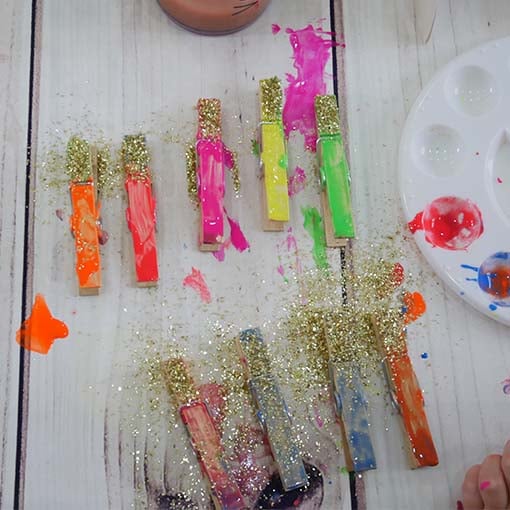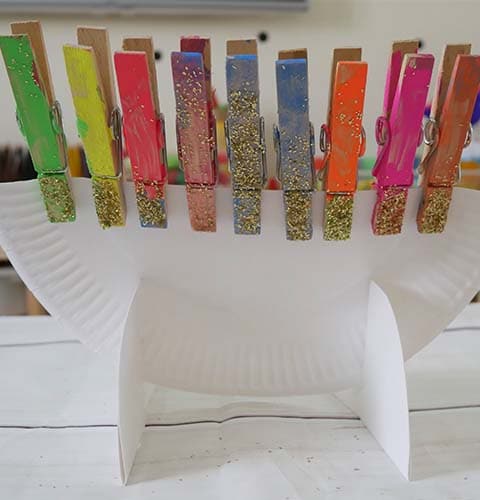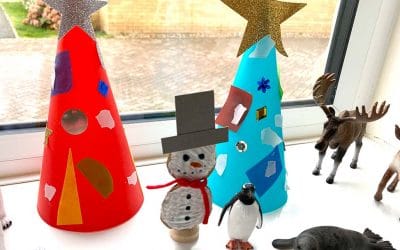 This Christmas, we want to make sure your children have some easy, fun, and creative Christmas craft ideas to make at home or in the nursery. We've put together a number of how-to guides with different crafts for the festive season, with some resource recommendations...
read more