A guide: Scratch coding for kids
For schools worldwide, Scratch coding for kids has brought to life the art of writing instructions to tell computers what to do (coding). There are thousands of programming languages but this version is simplified for those just beginning their coding journey, it's a fantastic introduction to programming. It's so useful, that over 40 million people across the globe, mainly schools, now choose to use it.
What is Scratch coding?
Scratch is a programming language which has been created by the Massachusetts Institute of Technology (MIT) in the United States. The idea was conceived by creator Mitchel Resnick, after seeing children in need of a simple, adaptable way to get into coding; Resnik and his MIT lab developed the free program to improve the technological learning experience for youngsters. In 2002, the first iteration of Scratch was born, and it has been going strong ever since.
What are the benefits of Scratch coding?
There are a number of reasons why Scratch is easier for children to get to grips with:
It's extremely visual, all commands are on screen and children don't need to remember text commands or specific code to start with
It has a drag-and-drop interface which children have experience in many other education apps
Commands in the program lock together, this means there are fewer error messages. This leads children to stick to trying for longer periods
All commands have visual hints on how each should work together with others, making creating chains of code easier
Colour-coding and categorising of commands again helps to solidify visual learning
Common activities with Scratch programs have their own consistent buttons, for ease of language
Scratch is designed to give children a helping hand when they begin to code and importantly, it deals in positivity and success via trial and error. With Scratch, there are no strict rules or text commands as there are with other "senior" programming languages.
It gives teachers and children the opportunity to dream up new projects and challenges for the intended learning outcomes in line with the curriculum, in an immediately engaging environment for the entire class. Designing, building and sharing those projects with others is part of the fun.
All of this early learning can lead children to find a true interest in computer science, a career which today, is extremely important, rewarding, well-respected and lucrative.
Using Scratch coding in the classroom
In schools, Scratch can be used in collaboration with popular floor and programming robots too, which brings another aspect to coding – seeing a tangible object move from the instruction within code on the screen. This certainly helps children to visualise potential careers in engineering and robotics.
Scratch is simple but powerful, it is the perfect learning program for primary school children and amazingly, it's completely FREE. If your school isn't using Scratch to its fullest, take a look at their website and dive into some projects today.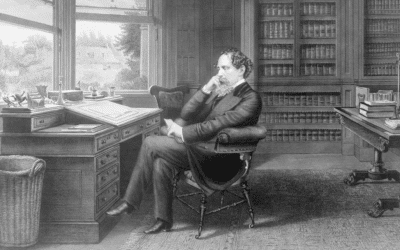 Charles Dickens shared insightful thoughts. Here's some Chales Dickens quotes that seem timeless when it comes to teaching.
read more