Christmas tree gift cone
Florence and her daughter Primrose love crafting together. Here, they show us how to make a Christmas tree gift cone. 
"This versatile craft would make a fantastic gift or alternative cracker as it could be filled with chocolate coins, sweets or fruit. It would also make a wonderful Christmas tree decoration. You could even attach some elastic and turn your creation into a festive party hat. This multi-textured craft is perfect for practising fine motor skills, scissor skills and enables children to express their creativity."
Step 1
Using a sponge or brush, paint your card with green paint and leave it to dry.
Step 2
Once your paint has dried, dab on some pva glue and decorate your tree with your chosen embellishments and then set it aside to completely dry.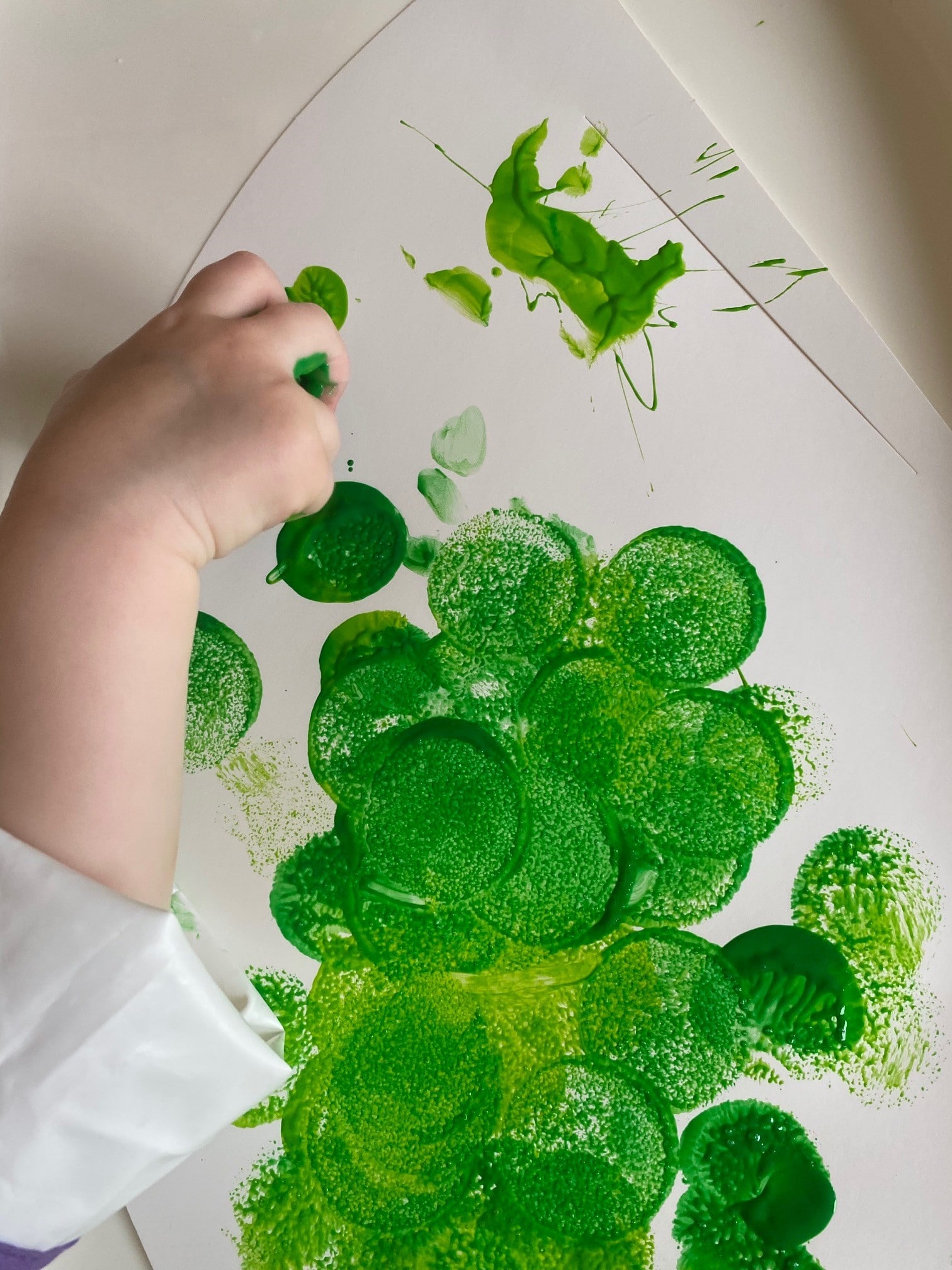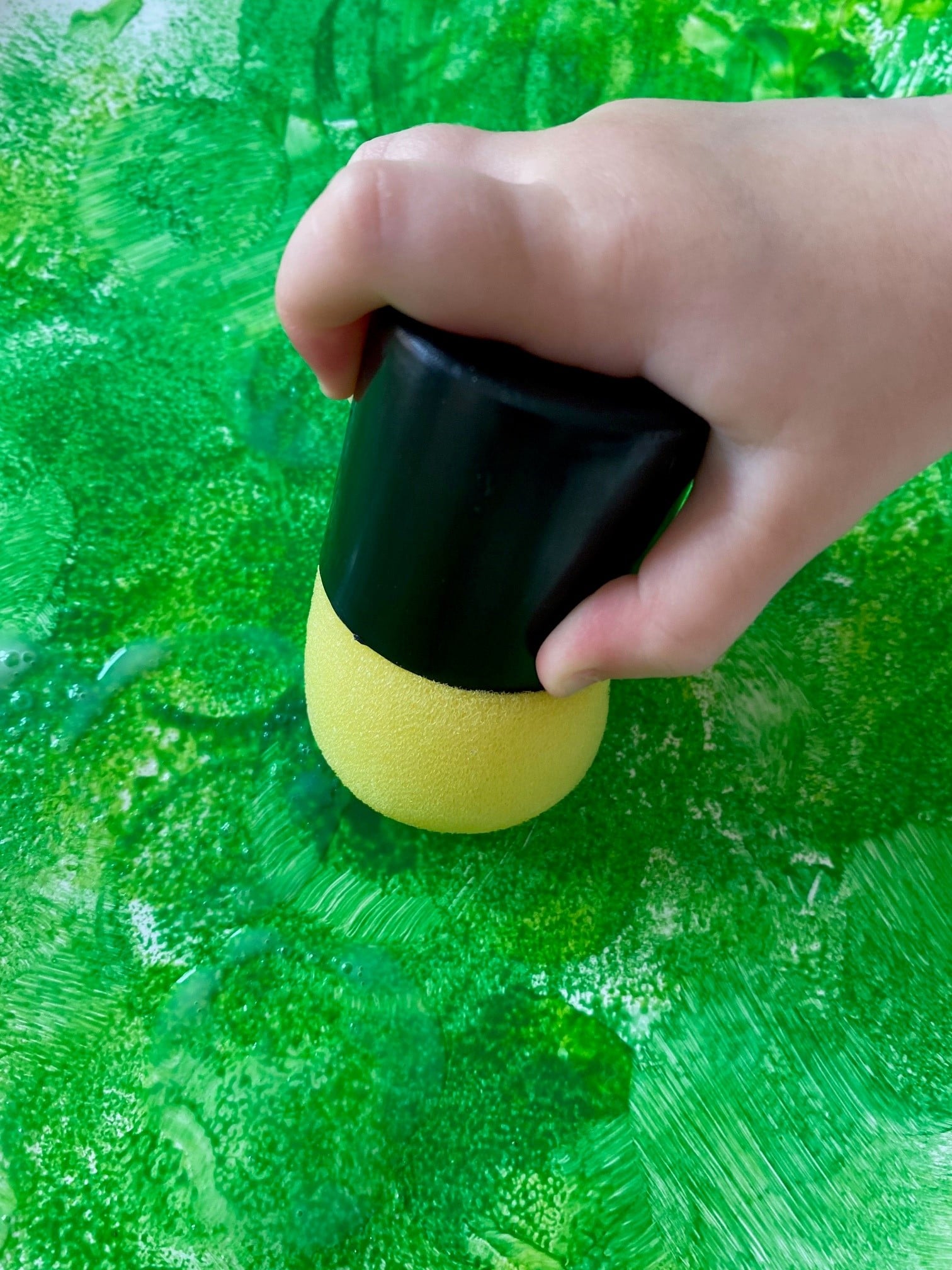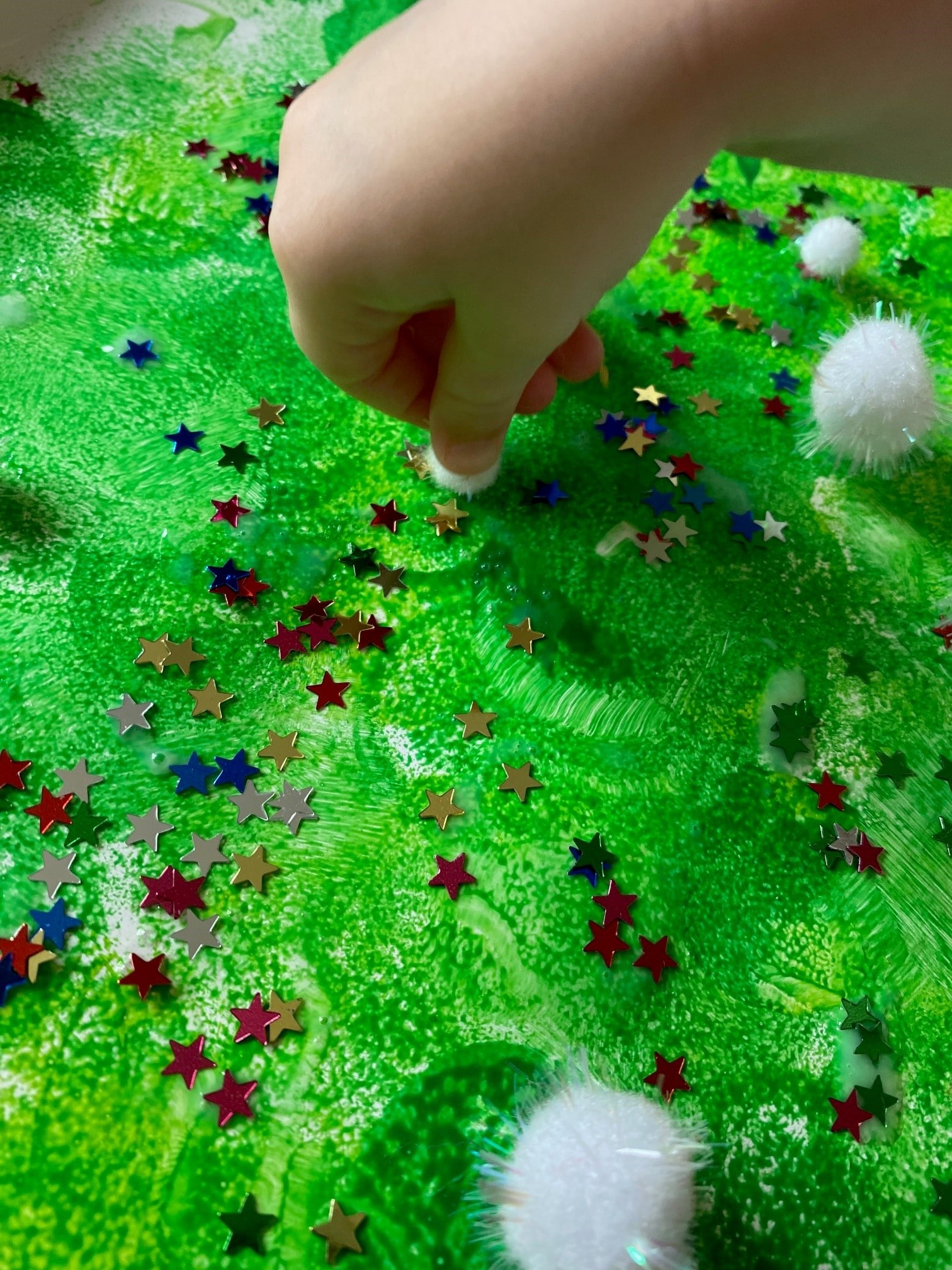 Step 3
Cut a star out of gold or silver card.
Step 4
Roll your card into a cone shape and secure with staples.
Step 5
Attach the star to the top of your Christmas tree cone with some PVA glue.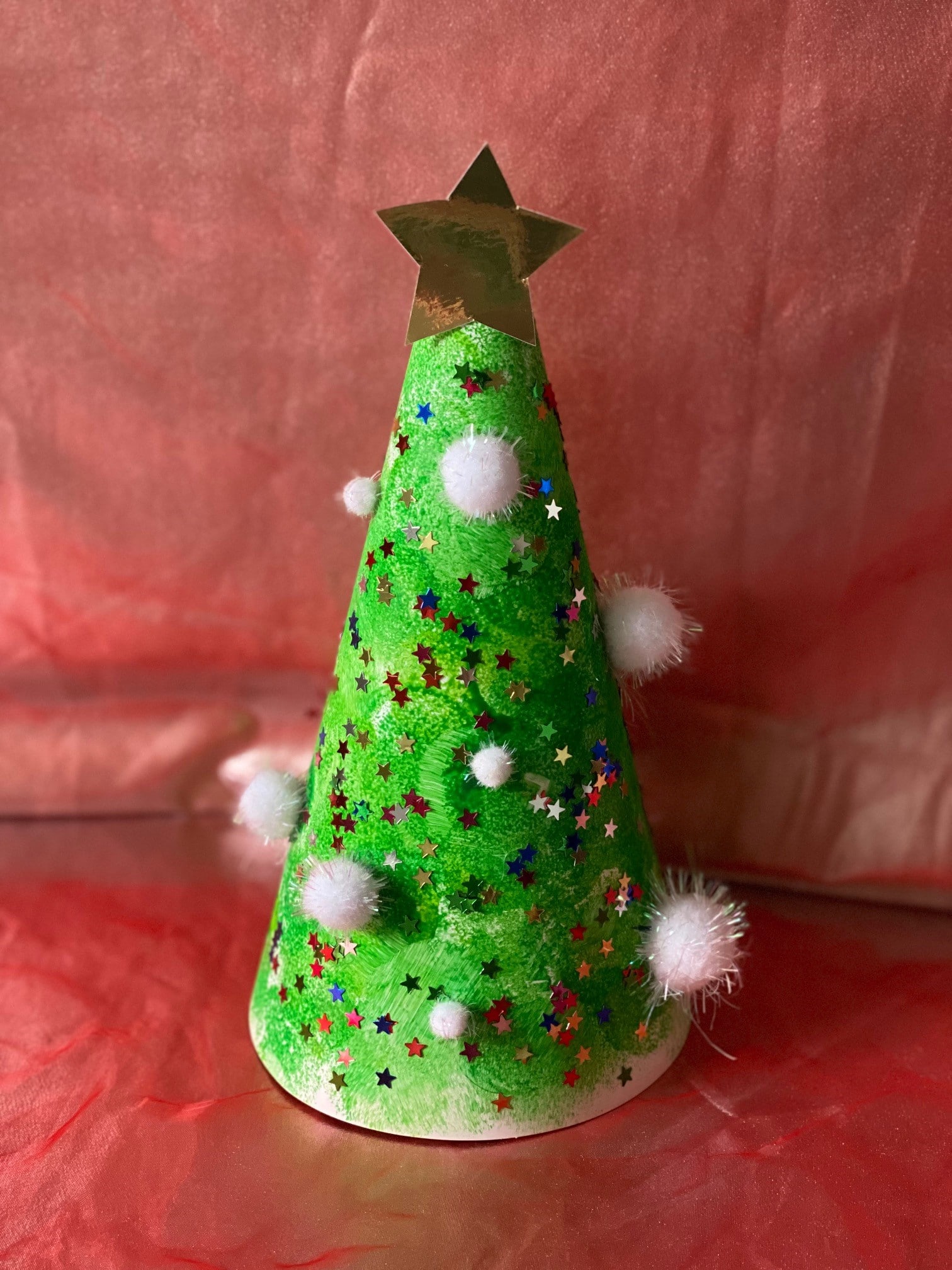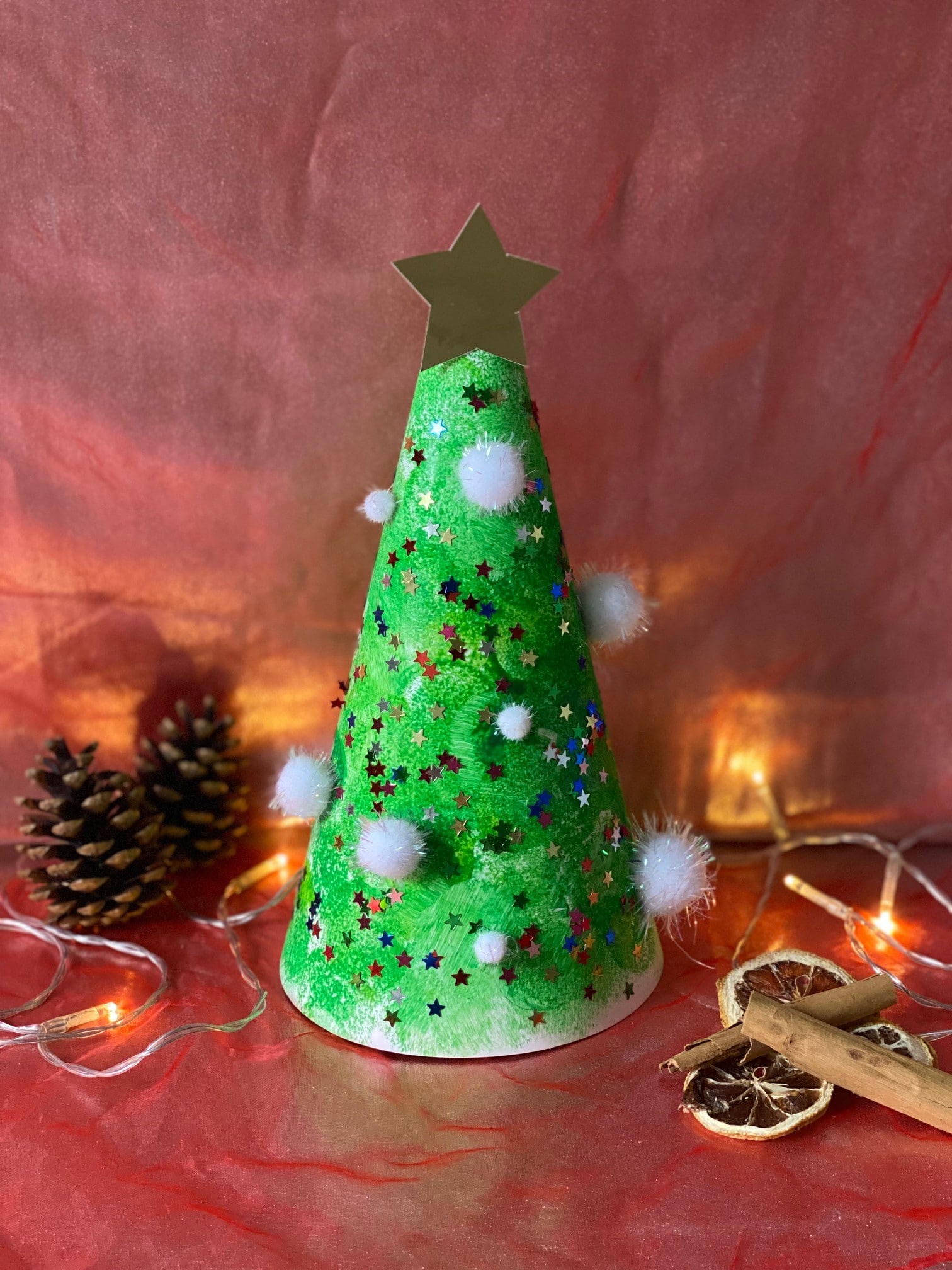 For more inspiration from Florence and Primrose, make sure to follow them on Instagram @playingwithprimrose to see what else they are getting up to!