You've nearly made it to the end of the longest term of the year, so you've earned a bit of festive cheer in the classroom. Still, you need to ensure the children in your class progress and learn. Fear not! We have gathered a list of Christmas films you can watch with your class and some associated tasks.
Benefits of moving image for learning
Moving image is everywhere. The benefits of using moving image in the classroom are numerous but include a greater appreciation of culture, a better understanding of the media and helps children understand and have further empathy for the world around them.
It helps children become more critical of not just what they read, but also what they see.
What is educational about Christmas films?
There are two strands to this answer. Firstly, Christmas films quite often have a moral of the story or take the form of a parable. They are an opportunity for children to not only enjoy and engage with characters and a story but also to learn to empathise with others. Elf (2013) for example, teaches viewers to be themselves even when it's difficult.
Secondly, Christmas films can be used as inspiration to teach other parts of the curriculum. Use Christmas films as prompts for other work you're planning.
5 Christmas films to educate your class
We've put a list of Christmas films together and some associated tasks your pupils can have a go at.
1. A Christmas Carol (2009, PG)
This animated version of Charles Dickens's classic, A Christmas Carol, stays true to the original book; no getting confused about how many Marley brothers there are, (we're looking at you, The Muppet Christmas Carol). This film is a great way to introduce pre-20th Century classics and the difficult language and sentence structure that comes with that.
Learning opportunity
Choose a particularly interesting scene from the film and find the same section from the book. Introduce the extract to the children and discuss the language used.
Watch the film version, focus on the particular extract, and explore and evaluate how the filmmaker brings the words on the page to life. You could do a short introduction to the features of mise-en-scene.
It's helpful to choose a particularly atmospheric extract here, or one that describes a character. Below is an example extract that appears in Stave 1 and describes Scrooge.
"Oh! But he was a tight-fisted hand at the grindstone, Scrooge! a squeezing, wrenching, grasping, scraping, clutching, covetous, old sinner! Hard and sharp as flint, from which no steel had ever struck out generous fire; secret, and self-contained, and solitary as an oyster. The cold within him froze his old features, nipped his pointed nose, shrivelled his cheek, stiffened his gait; made his eyes red, his thin lips blue; and spoke out shrewdly in his grating voice. A frosty rime was on his head, and on his eyebrows, and his wiry chin. He carried his own low temperature always about with him; he iced his office in the dog-days; and didn't thaw it one degree at Christmas.
External heat and cold had little influence on Scrooge. No warmth could warm, no wintry weather chill him. No wind that blew was bitterer than he, no falling snow was more intent upon its purpose, no pelting rain less open to entreaty. Foul weather didn't know where to have him. The heaviest rain, and snow, and hail, and sleet, could boast of the advantage over him in only one respect. They often "came down" handsomely, and Scrooge never did." A Christmas Carol, Charles Dickens
2. Nightmare Before Christmas (1993, PG)
This film follows the misadventures of Jack Skellington, the Pumpkin King of Halloween Town. Jack has become tired of the routine of celebrating Halloween every year and longs for change. He stumbles upon Christmas Town and decides to bring Christmas to Halloween Town, with predictably questionable results.
Learning opportunity
Nightmare Before Christmas is based on a poem that the director, Tim Burton, wrote. There are lots of opportunities to look into rhyme and for children to create their own poems, inspired by Nightmare Before Christmas.
Children could consider their own favourite holiday town (Halloween Town, Easter Town, Valentine's Day Town, etc) and write their own poem about life there. You could also make this an arts and craft activity; children could be encouraged to make a diorama of a holiday town of their choosing. Let their imagination run wild!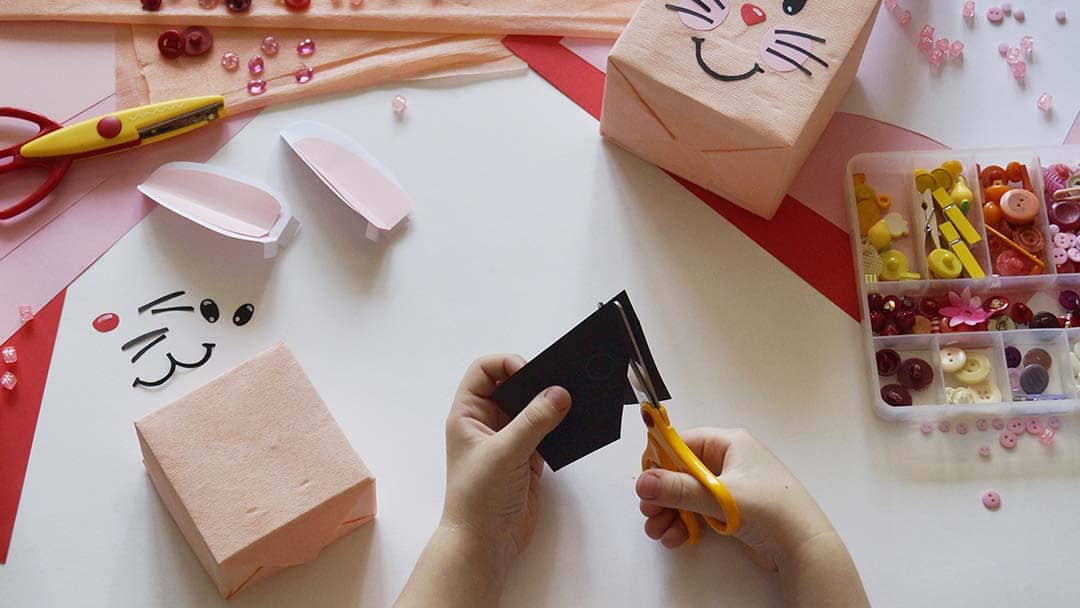 3. How the Grinch Stole Christmas (2000, PG)
There's nothing like a Dr. Seuss story to inspire young minds. This film is all about Grinch, who lives on the outskirts of chirpy and cheery Whoville. He hates the residents who live there almost as much as he hates Christmas. A six-year-old girl, Cindy Lou, sets out to sort that.
Learning opportunity
Do an author exploration and gather all the Dr. Seuss books you have in the school. Explore common themes, characters, and style and discuss as a class, perhaps pulling out children's favourite quotes. Then task children with writing a story inspired by him. They could do this as individuals, in groups or you could as a class.
4. Frozen (2013, PG)
If you don't know it, Frozen is pretty popular amongst children. Something about Letting It Go. Anyway, this film is inspired by Hans Christian Andersen's fairy tale, The Snow Queen, and tells the story of a fearless princess who goes on a journey to find her sister.
Learning opportunity
Frozen has all the classic elements of a fairy tale but there are some conventions that are broken. Why not explore the genre of fairy tales with your class and then make notes on how Frozen flaunts these generic conventions and question why?
You could also show lyrics from one of the songs from the film to the children and study it in the same way you would a poem. Do the lyrics present any feelings and emotions from the character singing it that the children hadn't considered before? Plus, then you could have a karaoke session.
5. The Wizard of Oz (1939, U)
Based on the book series by Frank L. Baum, but a classic in its own right, The Wizard of Oz is a must watch at Christmas. Dorothy Gale and her home is swept up by a tornado that lands her in the magical land of Oz. The film then follows her attempts to return home, meeting and making weird and wonderful friends along the way.
Learning opportunity
This film is pure fantasy and allows for tonnes of opportunities for inspiration. Pupils could write newspaper reports from the point of view of the munchkins about the arrival of Dorothy. You could include the film as part of a geography lesson and learn all about tornados. Or even focus on the scarecrow and look at how bones help us to move and function.
There is so much scope with the Wizard of Oz and it's always nice to introduce pupils to something they may otherwise not have seen.