If you're setting up remote teaching and learning from your school, we've got a list of apps and technology that could help you. This definitive list of the best apps for teaching online has been recommended to us by a teacher who has been educating remotely for a lengthy period.
We've also included extras we think could help UK specific schools, teachers and pupils.
Top 16 apps for online teaching and tutoring
For a smoother lesson
1. Google Meet
The entire Google suite can be incredibly helpful for collaborative work. Google Meet provides online video conferencing for up to 100 participants and has some pretty helpful features when it comes to hosting a lesson online.
You can schedule Google Meets on Google Calendars, meaning children can be provided with online timetables. When one is scheduled, the lesson will appear in the calendars of all the children you invite, as well as a link to follow at the allocated time.
Top tip: Tell all the children at the beginning of the lesson to turn off their microphones and use the side chat bar to ask any questions. 30 children all trying to speak at once online – disaster!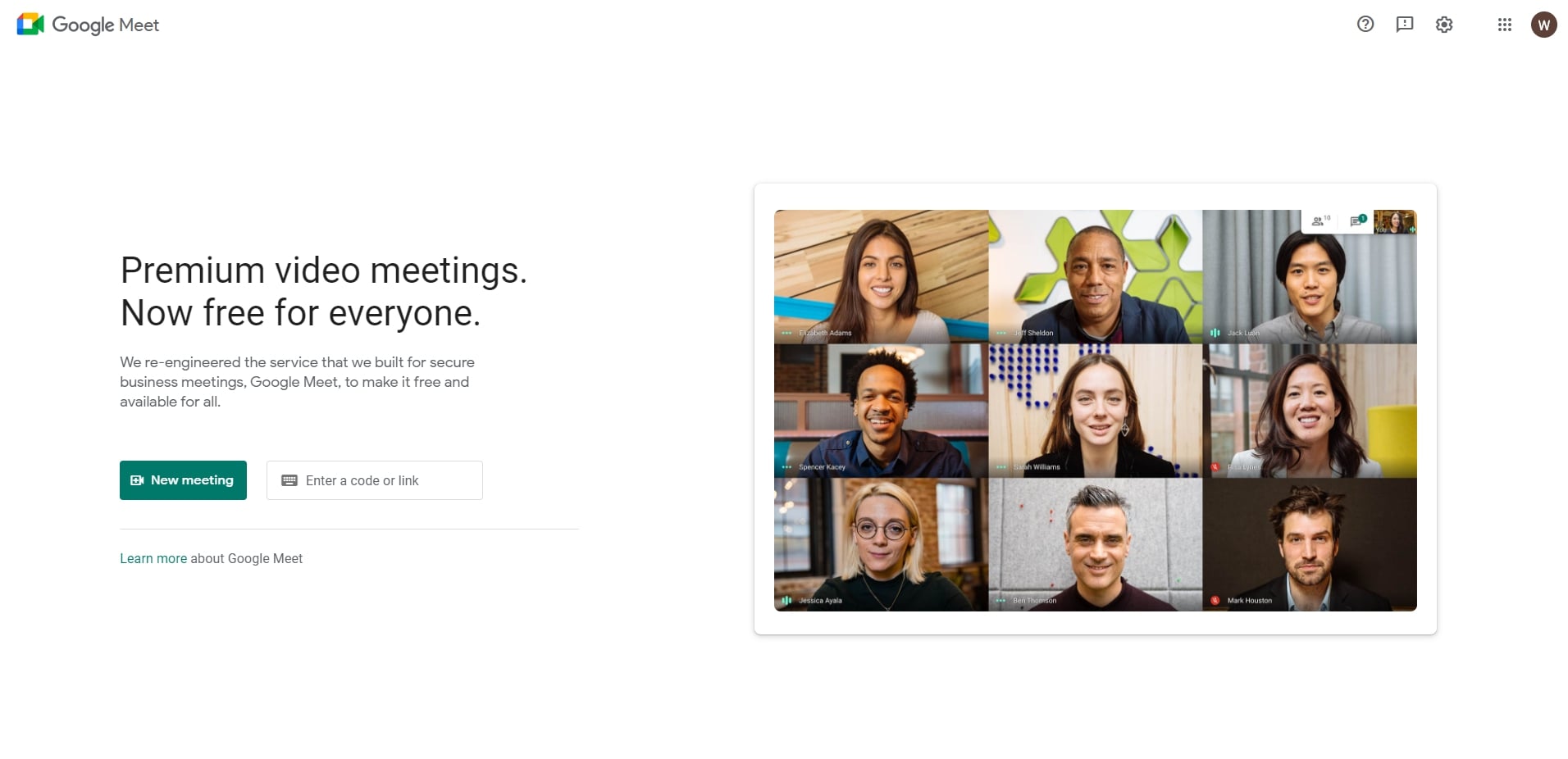 2. Google Slides
Pupils submitting work online can be very challenging. A good way of setting work and having it submitted is by creating a Google Slides document with enough slides for each child to have their own slide that they can do work on.
Top tip: When first setting Google Slides as a way of doing/submitting work, get children to decorate their individual slide. This gets them used to using it and helps you identify pupils' work quickly.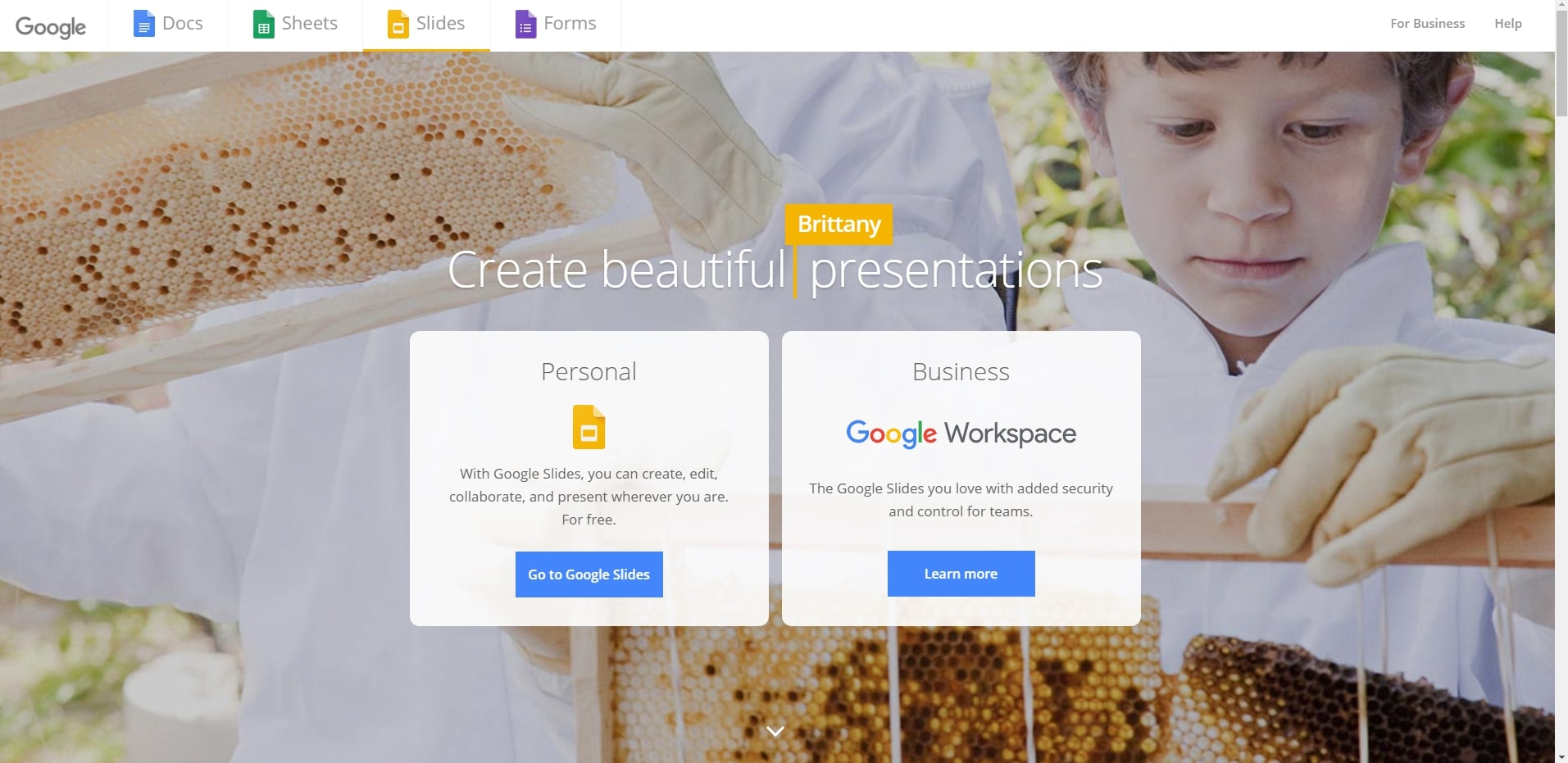 3. Microsoft Whiteboard
If you have access to an iPad or other tablet, you can join the Google Meet you have set up for your class as another account and use the tablet as a whiteboard for demonstrations. There are lots of free whiteboard apps you can use, including Microsoft Whiteboard.
There are also very useful paid-for apps that can help you organise and present resources you have already made via your iPad, like GoodNotes 5.0 – which is £7.99.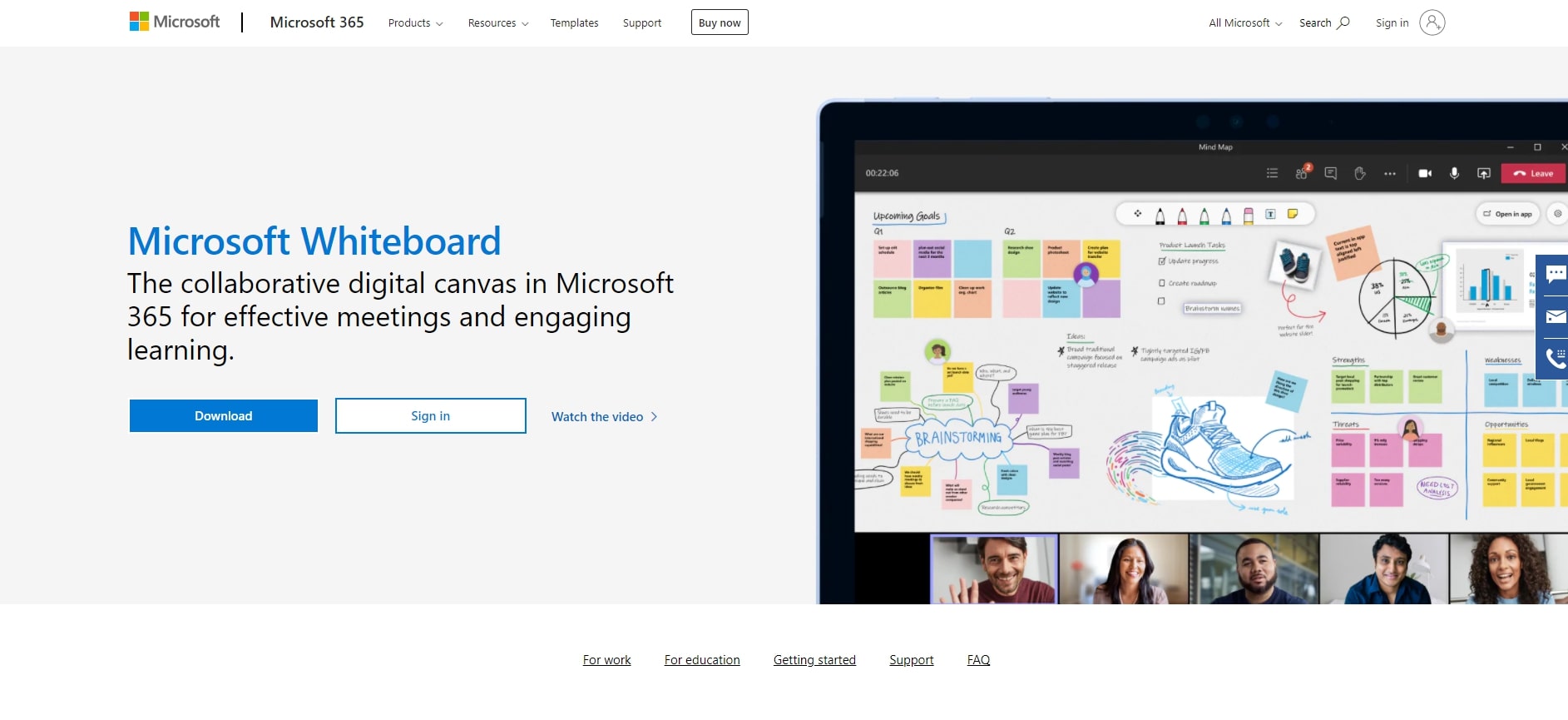 4. Microsoft Teams
There are lots of options out there for holding remote lessons, meetings or other comms with your class or fellow teachers. Google Meet is excellent for providing quick links to users who don't necessarily need an account, but with Microsoft Teams you have a robust, secure platform that's part of the Microsoft ecosystem.
Use for video or audio calls, or just use messaging to drop someone a quick message. The likes of Teams (or a popular alternative in Slack) are a fundamental part of office spaces for remote work – and your school can join them.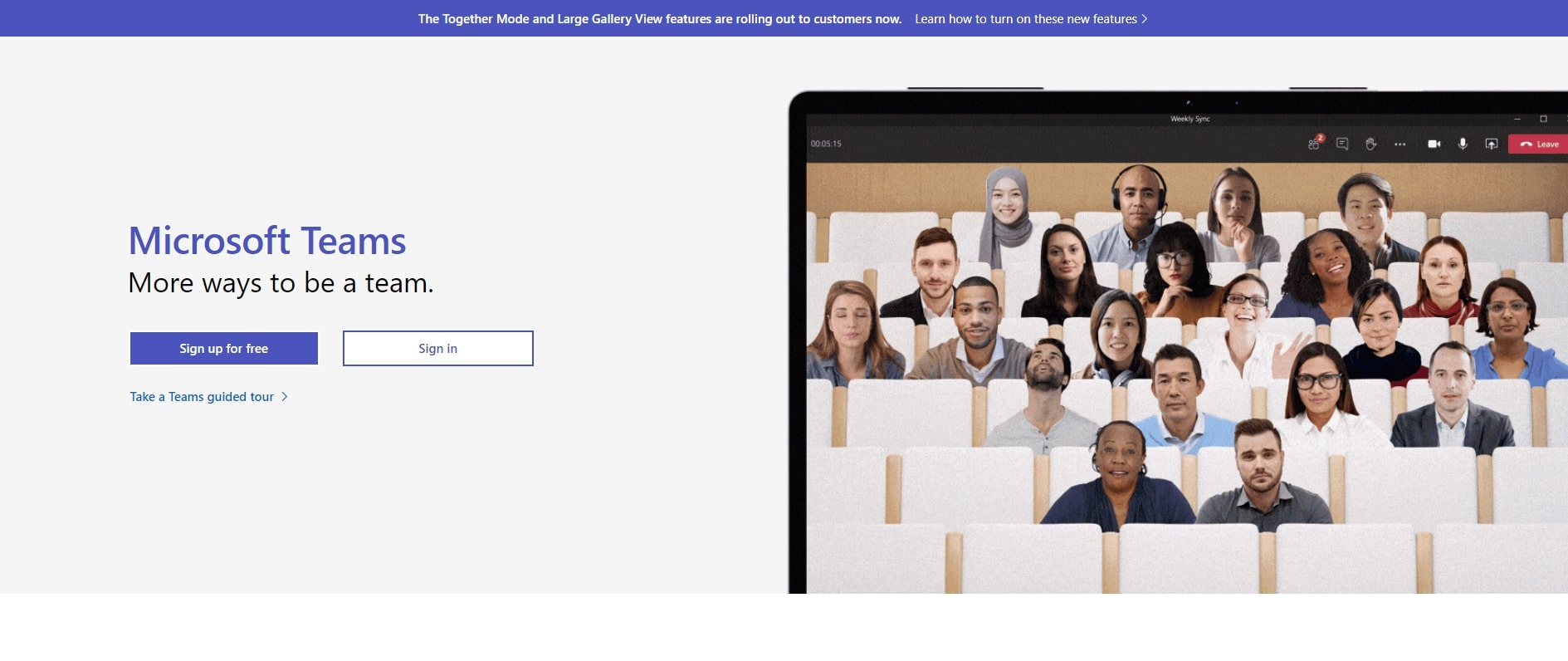 5. Bouncy Balls
With 30 kids joining the class from 30 locations, things can quickly get out of hand. To try and bring a level of calm so you can get on with class, consider Bouncy Balls.
A simple web-app, Bouncy Balls provides a visual representation of how loud the class is. If the noise level gets too high, a noise plays. Share your screen with the class so they have a visual cue letting them know they need to settle down.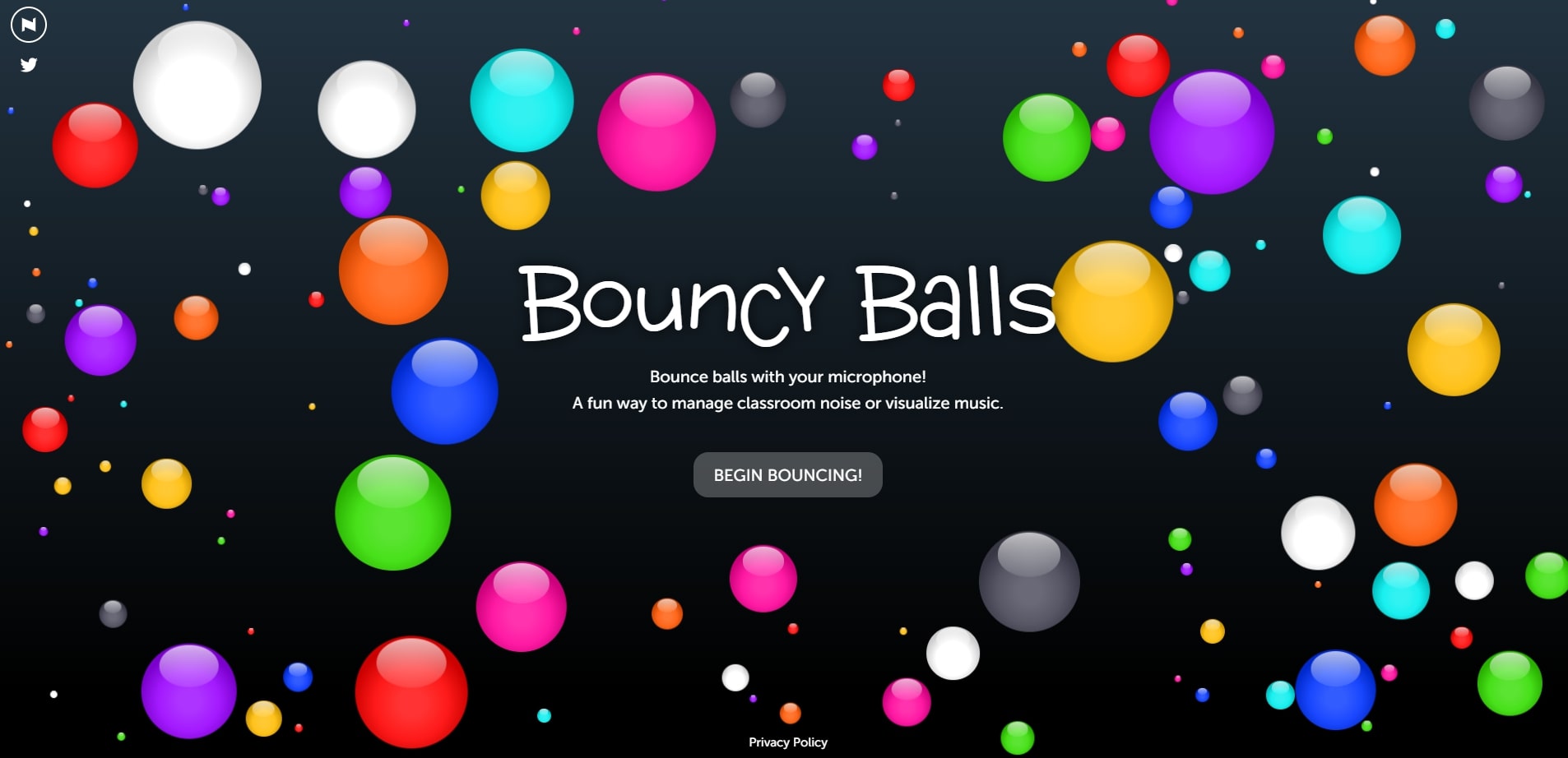 For teacher organisation
6. Evernote
Evernote has long stood out as the leading note-taking app, and it could help you stay organised each day. The biggest plus to Evernote, when compared to other note-taking apps, is the sheer variety of note-taking it allows. From text, pictures and audio recordings to simple checklists and reminders – you can do it all with Evernote.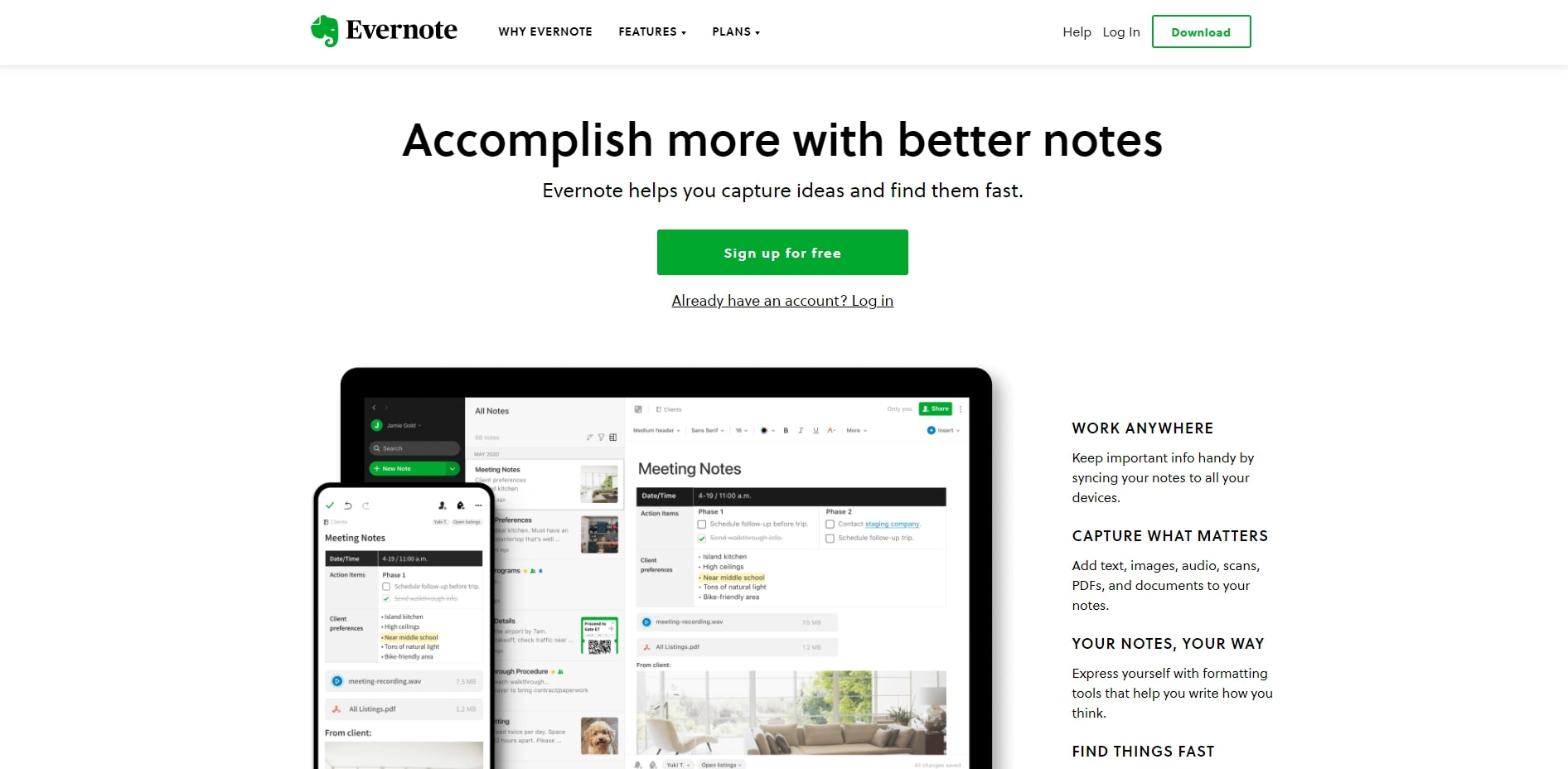 7. Microsoft To Do
If you're after a simple, stripped-down to-do list app, Microsoft's To Do comes highly recommended. Assign tasks to your day, plan for the future, or breakdown projects into smaller, more manageable chunks. It's all here in this compact little app. Plus, each time you tick off an item on your to-do list, you get a happy little satisfying chime.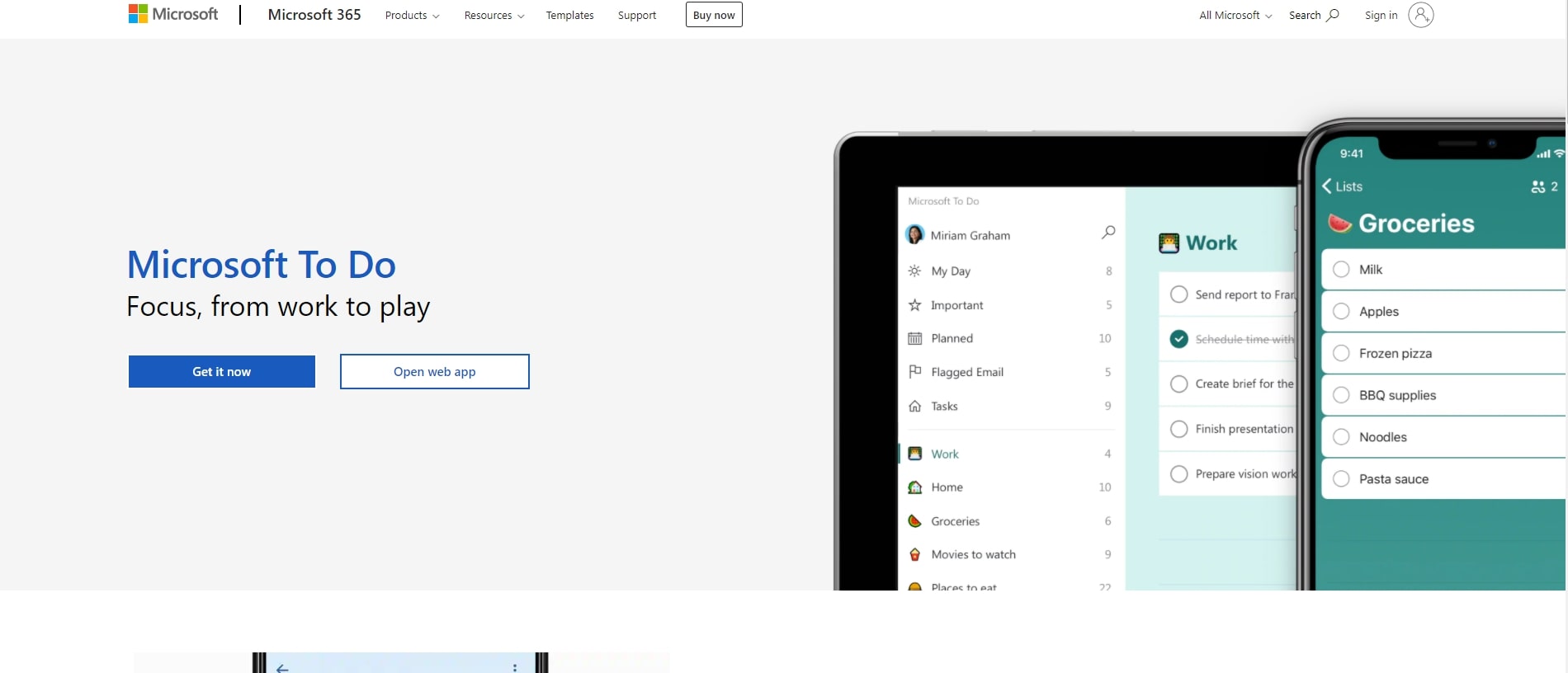 8. Google Classroom
Google has already had a couple of mentions in this post, but they also have a solution that's more directly aimed at schools.
Google Classroom is worth a go for teachers wanting to stay organised as their class heads online. You can do the same things as Google Meet, organising classes with a simple link, but it also has more teacher-specific benefits. For example, you can have work submitted to you before providing fast, personalised feedback in-app.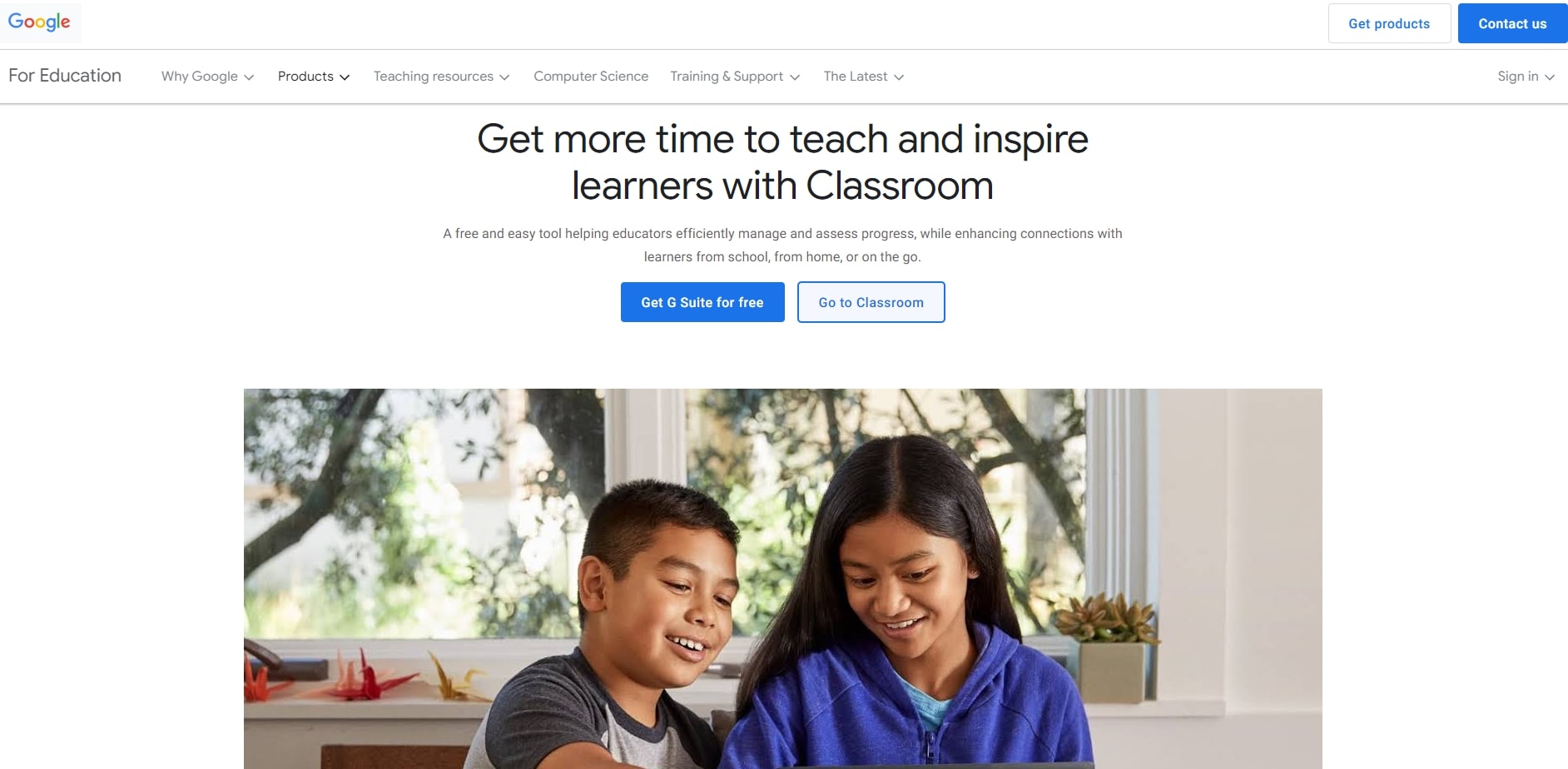 For engaging lessons
9. Quizzizz
Inject some fun into your remote learning with Quizzizz, a quiz-based platform dedicated to the education industry. Available to use on the web browser or mobile apps, you can set up and send out gamified quizzes and polls and get instant feedback to see how well your class is doing.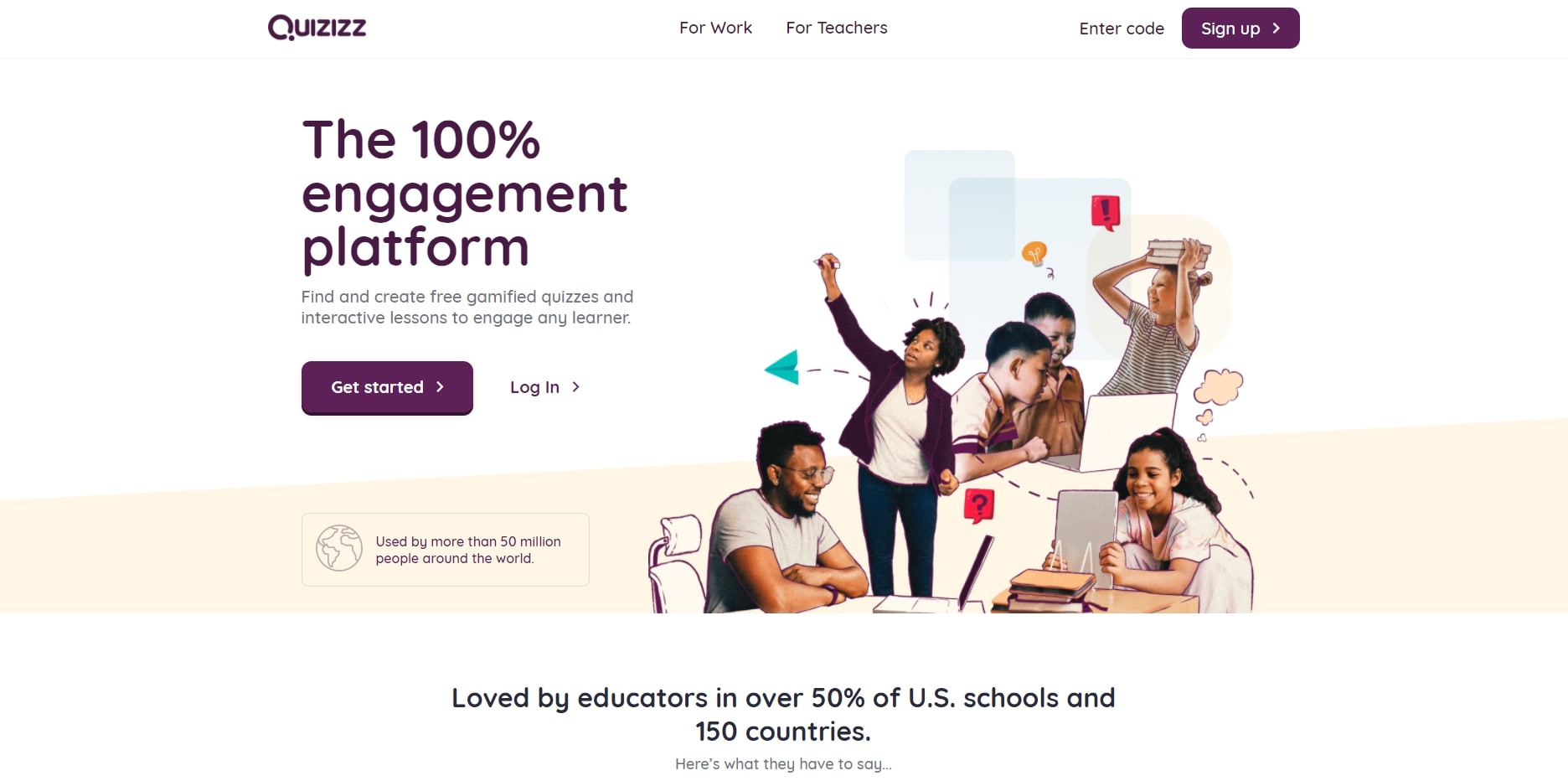 10. Quizlet
Quizlet is one of the many flashcard solutions on the market. You can either jump in and create your own to share with the class or save yourself some time and browse Quizlet's range of dozens of GCSE resources to get exactly what you need.

11. Kahoot!
Kahoot! is an online platform for creating interactive games that can form a part of your remote learning. Choose from basic quizzes to more complex games and puzzles that add variety and fun to the class.
You can either a quiz remotely during class (compatible with your video conferencing software like Microsoft Teams or Slack), or create a Kahoot! to be completed away from class as homework.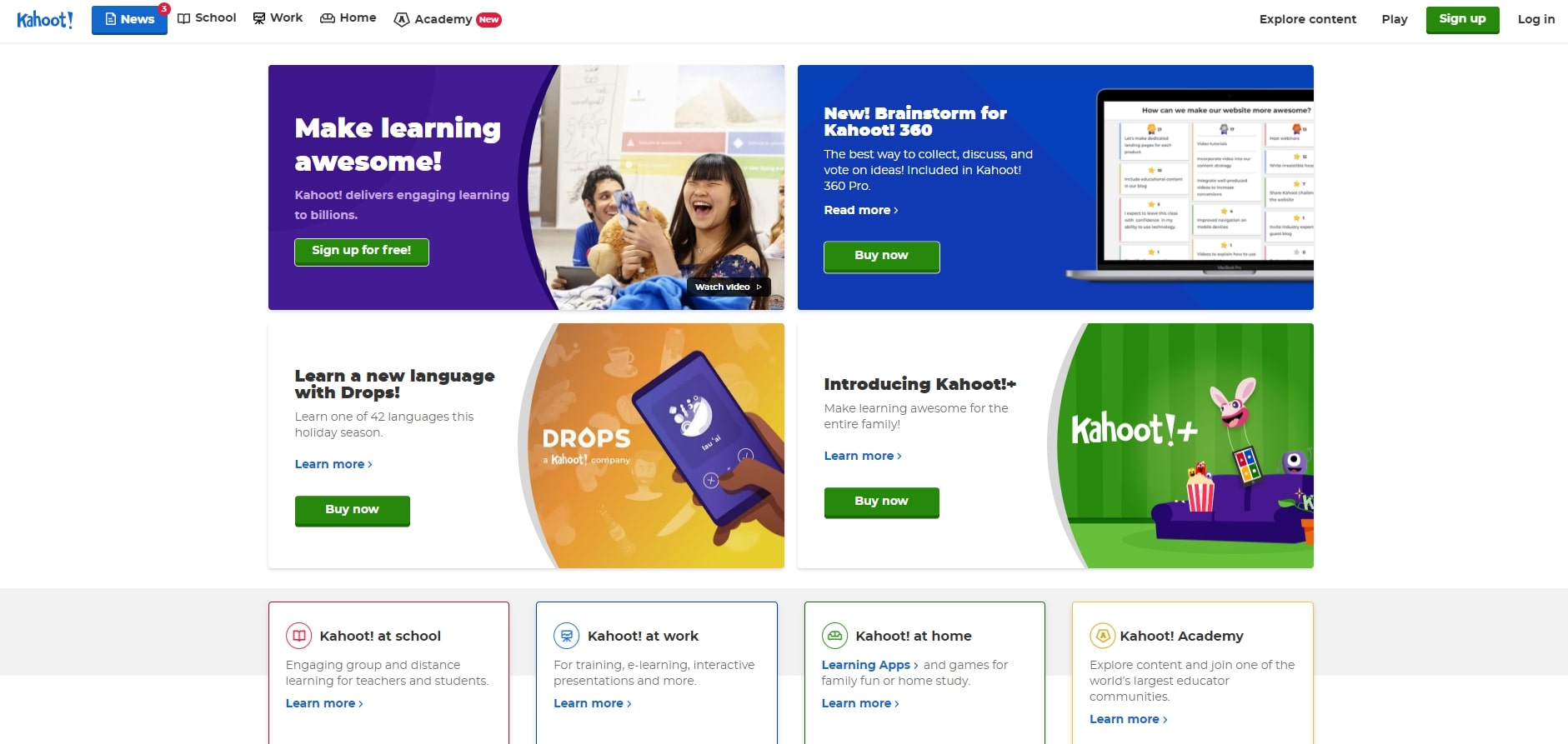 For curriculum resources
12. Twinkl
Twinkl offers a huge range of resources for teachers for all subjects and all year groups. You can download Powerpoints and worksheets and send them over to pupils.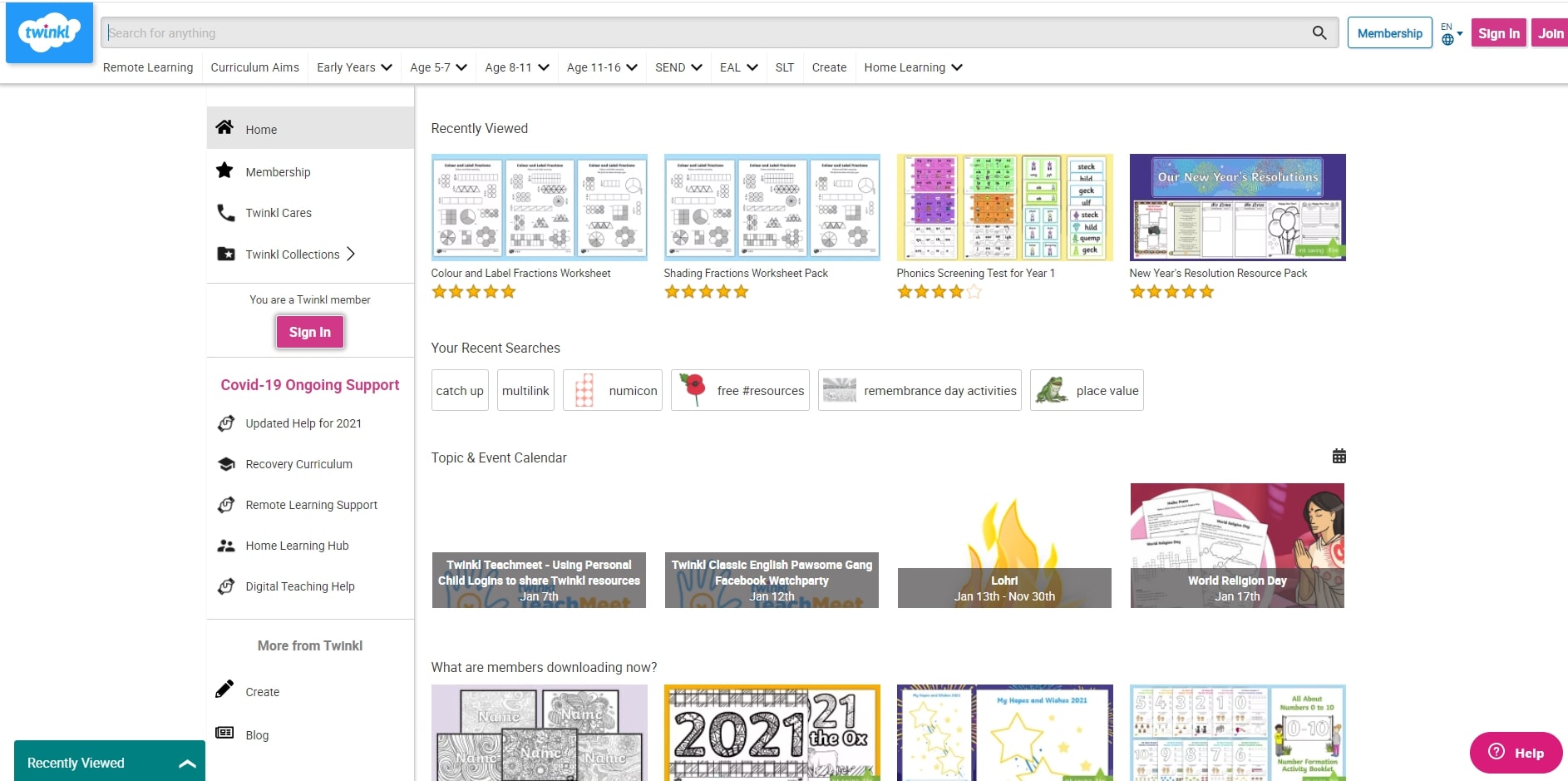 13. Learning by Questions
Learning by Questions is a classroom app (although it can also be used on desktop) that contains huge numbers of English, maths and science-based questions that children can work through.
They also offer 60 days of use for free. Once you register for an account with Learning by Questions, you can search through the huge range of resources available; begin a question set; and send out the code for pupils to answer questions from their location. Teachers are also provided with a matrix of progression for pupils, meaning the marking is done and you can also intervene with pupils who are struggling.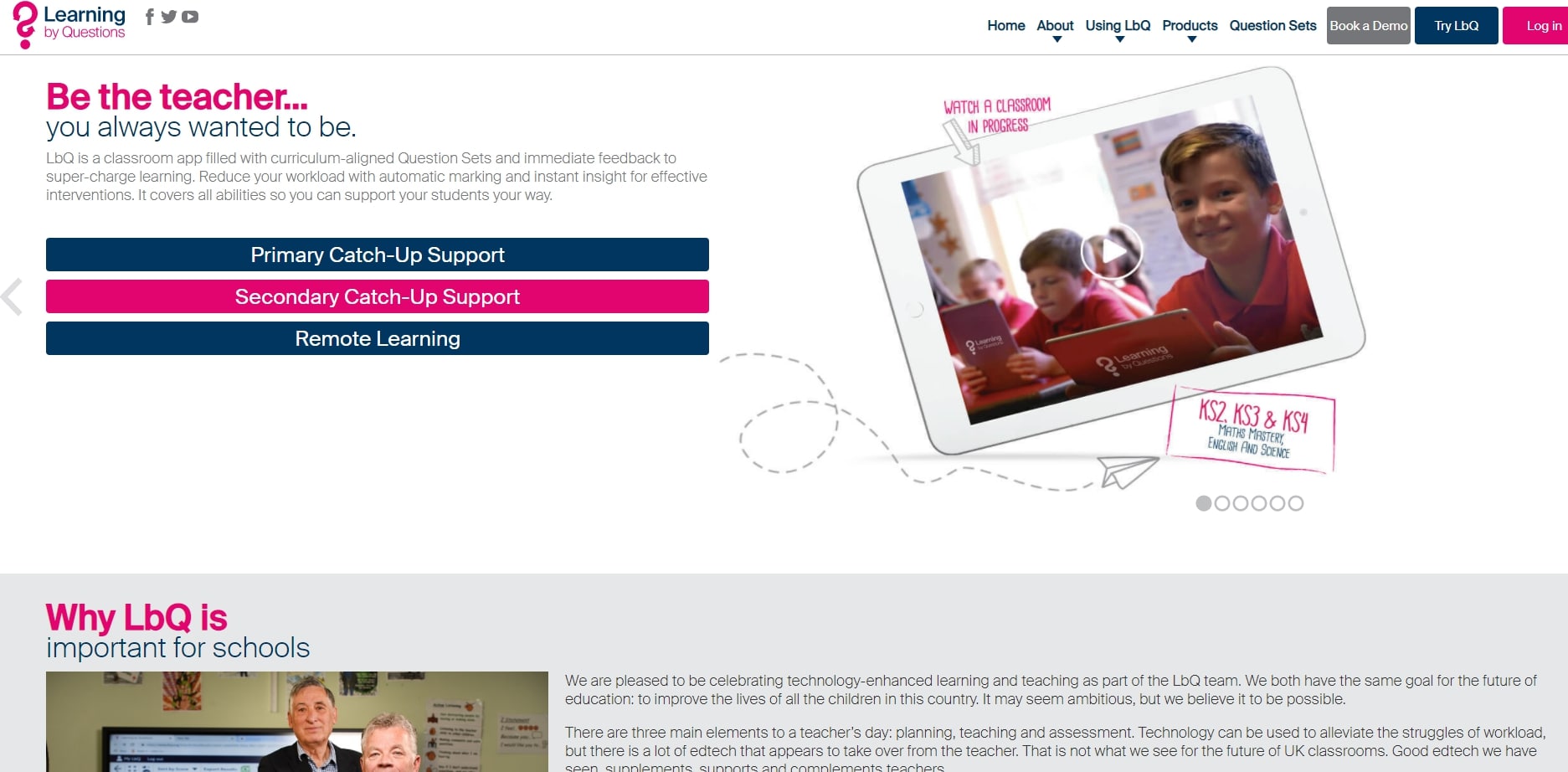 14.Times Tables Rock Stars
Remote teaching and learning doesn't mean children have to stop being Times Tables Rock Stars! There are some great web games on their website and times tables homework can also be set really easily. Schedule your lesson and set Times Tables Rock Stars as the work.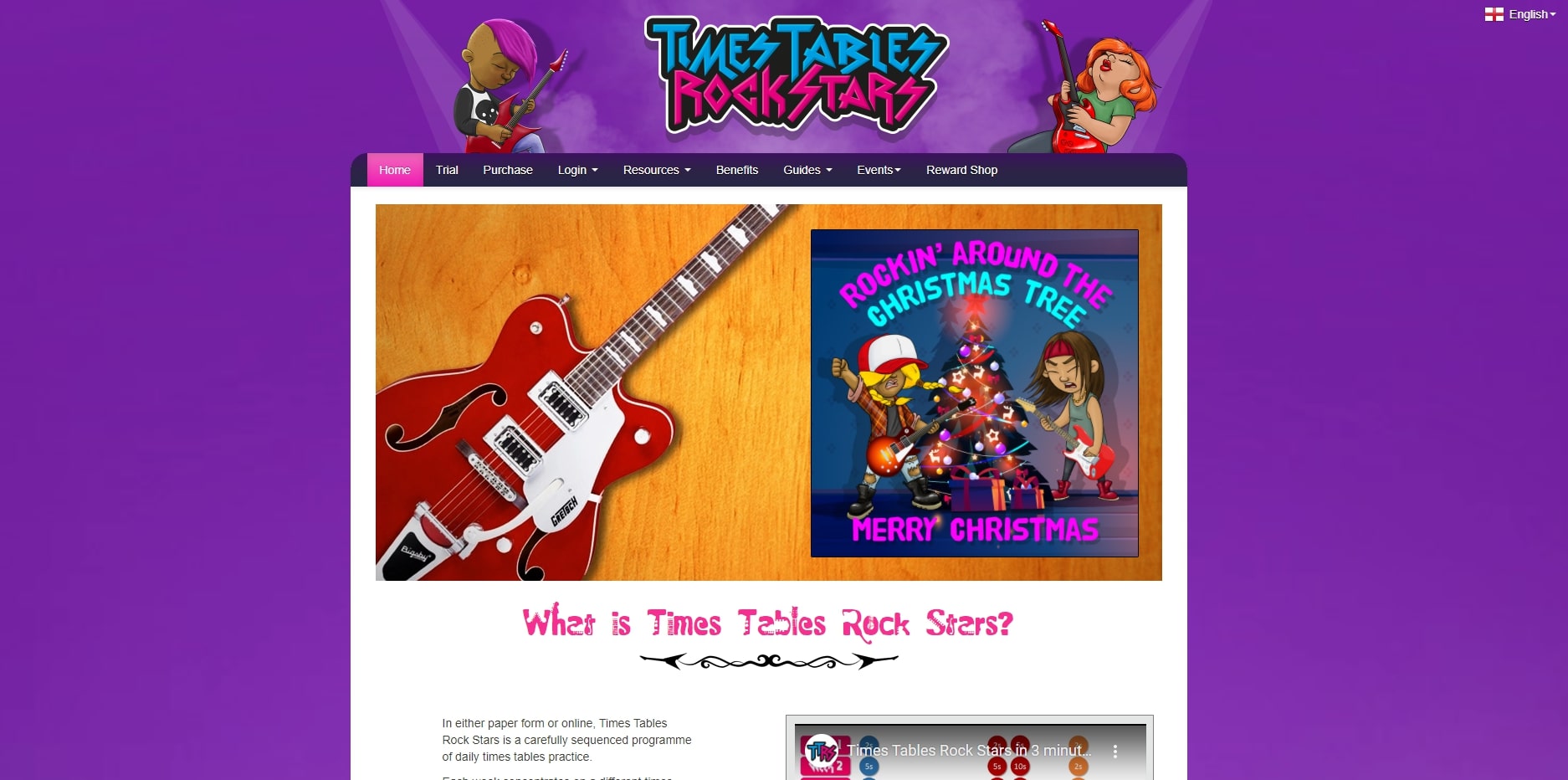 15. BBC Bitesize
BBC Bitesize is an absolute plethora of online school resources. There are resources for KS1 learners through to GCSE revision material for older students.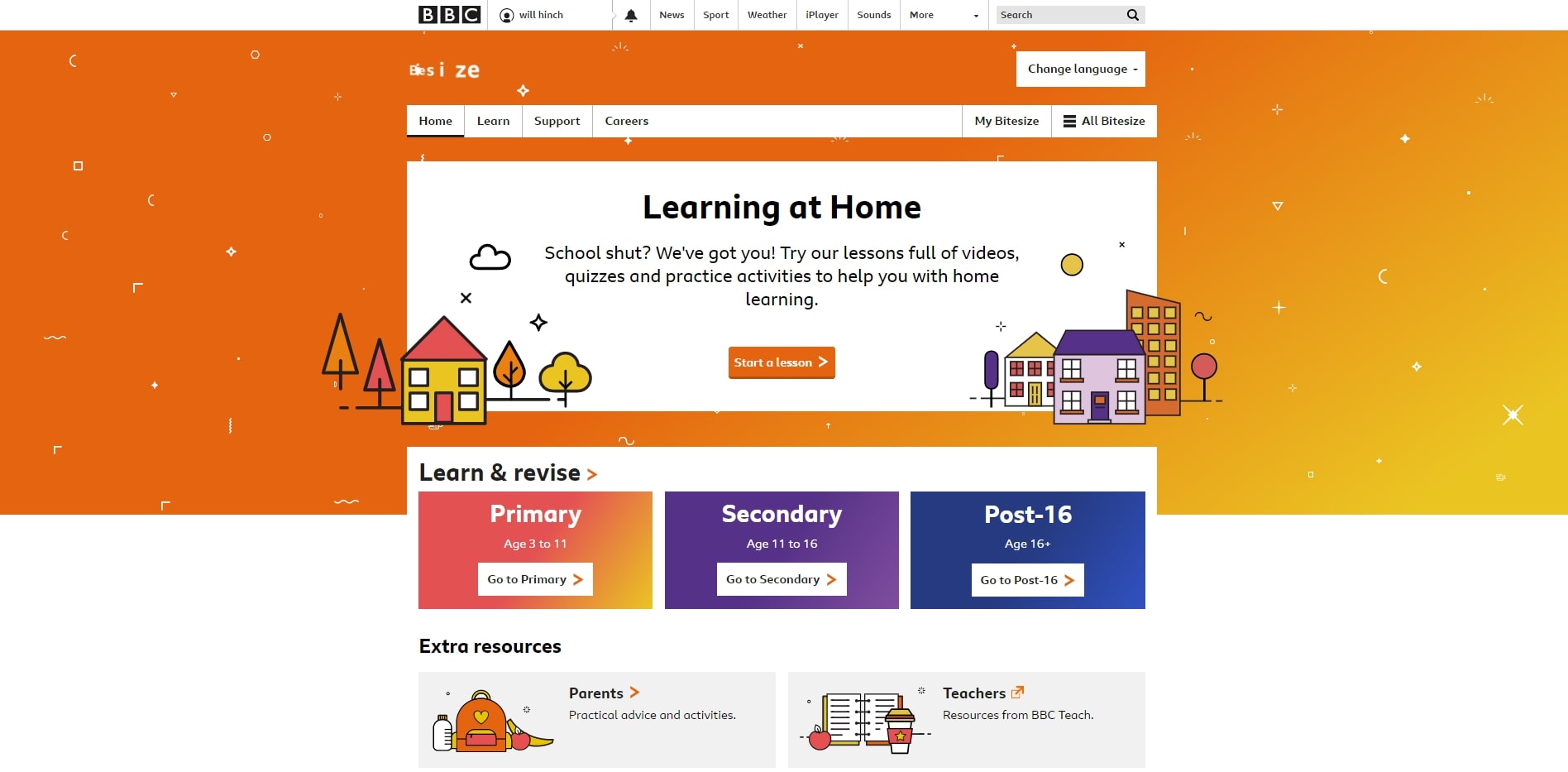 16. Classroom Secrets
You can subscribe for free to Classroom Secrets Kids. Setting up subscriptions for children in your class will give them access to resources that cover grammar, reading, spelling, phonics, maths and more!