The revised National Curriculum introduced in September 2014 includes teaching basic fractions at Key Stage 1 (KS1).
According to the revised National Curriculum, in Year One children will learn how to "recognise, find, and name a half as one of two equal parts of an object, shape or quantity," and "recognise, find, and name a quarter as one of four equal parts of an object, shape or quantity."
In Year Two, the focus shifts to writing fractions down, including thirds, recognising the equivalence of two quarter and one half, and using fractions to solve simple maths problems.
We've provided a guide on the fun and engaging teaching activities available to help young children learn fractions at KS1.
Visual Stimuli
To help visualise fractions and how they connect together, have you considered using large drawings and posters or colourful objects and games? These resources will help to engage the whole class and bring teaching to life.
Fractions Magnets can be split into separate colours to emphasise different fraction types. They are great for showing how each piece of a rectangle or circle fits together to form a whole, and can be used to teach from KS1 to KS2.
A Giant Abacus is perfect for displaying fractions in numbers and helps to support the visualisation of problems like "What is a half of ten?" Try splitting a row on the abacus into halves and quarters, then ask the class to experiment with different rows for themselves.
What's more, why not try Number Crunchers once the basics have been taught? They are great for testing young children on simple problems like "What is one half of six?", and are ideal for teaching Year Two to identify fractions that are the same or different.
Hands-on Exploration
Make learning about fractions fun, interactive and engaging by utilising hands-on activities.
For teaching factions at KS1 have you ever considered giving out paper of different shapes and sizes, then asking your class to fold each of theirs in half? Ask them to point to one half, or one quarter, and write these onto each side and then pose challenging questions like "Is one half the same as the other half?"
Alternatively, here are some other interactive resources that introduce young children to fractions:
Squared Paper is a handy resource which helps young children to identify and divide an object or shape into halves or quarters.
Shapes could also be coloured and shaded to create a fun and engaging activity. For this, Fractions Explorer offers a number of activities which can be photocopied for the whole class.
More hands-on fun can be had with Soft Pastel Blocks. You could place four cubes together in a rectangle and ask your class to split these into halves or quarters.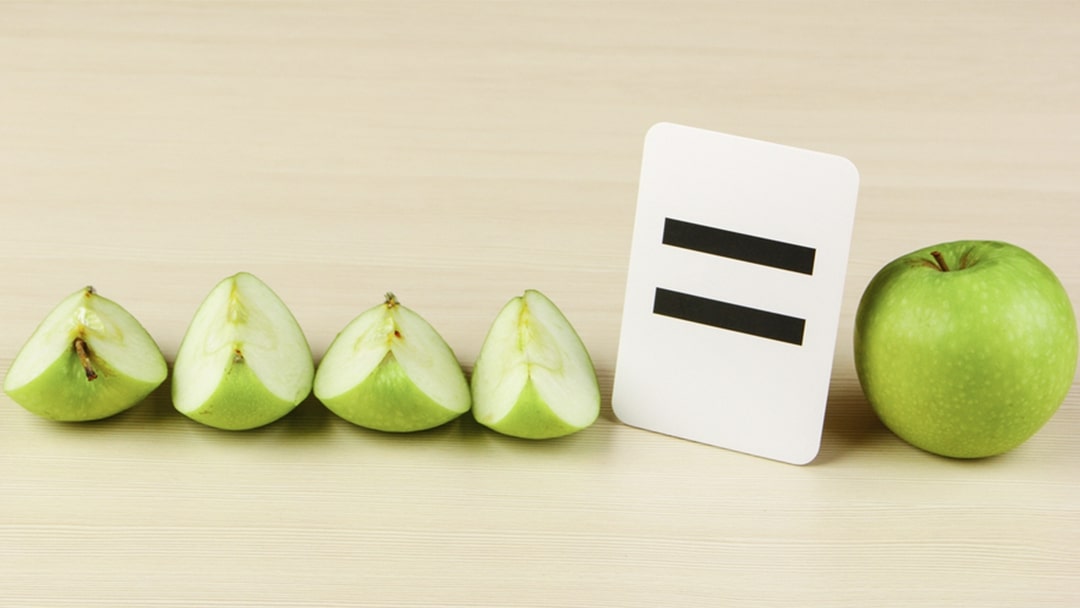 Food
Real life examples relating to food are another great way of illustrating fractions and their wider uses to young children.
If you are cooking or baking with your class, why not spare a moment to use food examples as a way of learning about halves and quarters?
A chocolate bar with pieces can be also be used for teaching purposes. "If there are sixteen pieces in a whole, how many are there in a quarter?"
If real food is not attainable the Pizza To Go! game is a great alternative and will likely lead to less mess!