8 Charles Dickens quotes for teachers
It sometimes helps to look to the literary greats for inspiration and help, so we've gathered some Charles Dickens quotes that apply to the daily life of a teacher. Feel free to copy them out on a post-it and stick them to your laptop for daily reminder of how fantastic you are!
1. "A day wasted on others is not wasted on one's self." A Tale of Two Cities
A teacher's life is spent helping others. Teaching is often described as a vocation and if you've worked the job, you know that that is very true to life. But it can feel really good to help others and Charles Dickens clearly agreed given this quote from A Tale of Two Cities.
2. "Have a heart that never hardens, and a temper that never tires, and a touch that never hurts." Our Mutal Friend
This is the perfect quote to describe the compassion that teachers show on a daily basis. The easy option is to loose patience and become hardened over time, but teachers are the perfect example of a profession who dedicate a lifetime of care for children.
3. "It was the best of times, it was the worst of times." A Tale of Two Cities
No quote sums up the life of a teacher better! The best profession in the world that can throw up some of the most nightmarish days!
4. "The pain of parting is nothing to the joy of meeting again." Nicholas Nickleby
This is the perfect quote for the end of a school year, particularly for year 6 teachers. Book in a reunion and invite your year 6s to come back in the next academic year to share their stories of secondary school. It's always such a lovely experience to catch up and see how much progress they've made because of your hard work.
5. "There is nothing in the world so irresistibly contagious as laughter and good humour." A Christmas Carol.
Whoever came up with the advice, "don't smile before Christmas" clearly didn't read A Christmas Carol! Have a laugh with your colleagues and your class, otherwise, what's the point of it all?
6. "No one is useless in this world who lightens the burdens of another." Our Mutual Friend.
One of the things teachers do best; fixing all those little problems children have.  This is also a great one to share with your class. Encourage them to help each other in class and around school.
7. "We need never be ashamed of our tears." Great Expectations
We all know how hard teaching can be, and there will be days which take their toll on you. This is nothing to be ashamed of – it shows you care. But always make sure that you're taking care of you. We've got a blog on stress relief tips for teachers and one on mindfulness for teachers to help you in those most difficult moments.
8. "The most important thing in life is to stop saying, 'I wish' and start saying, 'I will'. Consider nothing impossible, then treat possibilities as probabilities." David Copperfield
When things do get tough, just remember that as a teacher, you have so many opportunities in front of you. You can inspire children to go on to do absolutely anything they want to!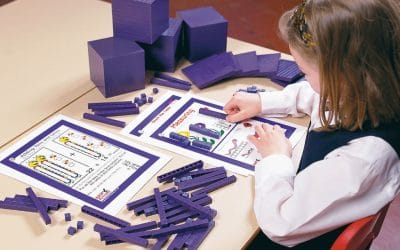 Maths mastery originated in high-performing nations in Asia, but what is maths mastery? And how can it be used in the UK to improve maths skills?
read more