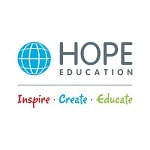 Lynn McCann
Author
Lynn McCann is the author of "Supporting children with ASC in primary schools", "Supporting students with ASC in secondary schools"' and "Stories that Explain" (a book of social stories) all published by LDA. You can find out more about the subject of this article on her website and Facebook page.
All children are different and there are differences in the way our brains experience the world.
Autistic children can work things out in different ways and have great creative and inventive ideas.  They often have special interests they can focus very well on, sometimes to the exclusion of other demands.
Autism is a different way of thinking and processing the world and the way the senses take in information about the world.  Autistic children might also process internal thoughts and sensations in a different way.
The typical social world can be overwhelming and the demands of daily life difficult to deal with, because it demands they 'fit in' to a particular way to socially interact that isn't designed for their way of interacting. And being at school is socially demanding all through the day.
We are identifying more and more of the 1 in 30 of the population who are autistic and so most teachers will have taught autistic children in the past few years. Here are some of our key considerations to supporting autistic children in any school.
Ways to support autistic children in schools
Get to know them
Learn from parents
Be aware of sensory needs
Accessing learning
Routine and structure
Prepare for changes
Support friendships
1. Get to know them
This might sound obvious, but it might be easy to think that if you have taught an autistic child before, then you know what the next autistic child will be like. Autistic children may share certain characteristics, but each will have their own strengths, weaknesses and interests. One of the principles of a lovely approach called Intensive Interaction, is to meet the child first on their terms. Do what they do and learn from them. At any age this can really help you learn about your autistic pupil.
The paperwork may need to be read, but getting to know the child yourself is much more useful.
2. Learn from parents
You only have the child in your class for a year, and the parents will have to tell their story from the beginning to each new teacher the child has. Please don't feel defensive if a parent or carer starts to tell you what to do to help the child. For them, they see the long-term picture for their child, and many have studied autism in great detail. Work with them, even if you try one thing at a time, and you will learn so much.
3. Be aware of sensory needs
Autistic children can have hyper-sensitivity in some of their senses to a point where their daily lives are severely affected. They can also be under-sensitive in some of their senses so that they don't respond or are driven to seek out more sensory sensations. Our classroom and school environment can exacerbate these difficulties and simple adjustments can help them access learning and feel more regulated throughout the day: they may need sensory breaks to do calming or movement activities, they may need to wear headphones to calm down the background noise, they may need a fiddle toy or a piece of Chewelry.
Older children may need quiet places to go at break times or be able to leave class a couple of minutes early to avoid the busyness of a corridor. Flickering lighting, messy play or weather conditions can also be hugely distressing to autistic children. Calming these down, giving them activities and breaks to help regulate the sensory overload should be part of their daily timetable.
4. Accessing learning
Autistic children often don't follow the 'typical' development of learning. This means they often have what we call a 'spiky profile' of learning.
Learning should be well structured and have clear communication at its heart.  Teachers shouldn't waffle or use ambiguous language and support their communication and instructions by using visuals. Visuals can be pictures, symbols, written lists and word mats. They can be colour coded and help the child remember things and how they link together. Linking learning to what the child does know and to their special interests is a great teaching strategy. Breaking leaning into manageable, structured 'chunks' also helps autistic children so that they are not overwhelmed with information to process all at once.
5. Routine and structure
Routine and structure are often really important to autistic children. They can be really distressed by unexpected changes and surprise events. They often need to know what is happening, what is expected of them, and when it will end. A visual timetable helps with this, but only if it is used appropriately. The child needs to be able to interact with the timetable and take off what is finished (a 'finished' envelope or plastic pocket is useful).  Then when they check, the next thing on the timetable is the next thing that is happening. This increases their confidence and ability to manage their time independently.
6. Prepare for changes
Imagine someone turns up to your house and grabs you, taking you somewhere but you have no idea where. How anxious do you feel? For autistic children, any new or changing experience is frightening and stressful. To help them we can first tell them what is going to be familiar. If they know what they can manage and cope with, and what they already know, then we can help them know the rest through pictures, lists and preparation building on that. And don't forget to tell them when it will finish and when they can go home.
7. Support friendships
The main thing to remember is that autistic children do have social skills and do want to make friends. But friendship is a two-way process and so sometimes helping them and their friends understand each other and work out ways they can play or socialise in a way that suits them both can need to be supported. We can do a lot through shared interests and games. We should not put all the pressure on the autistic child to learn 'typical' ways of socialising but help their friends see that the autistic way of socialising can be something they can learn too.