24 Days of Festive Fun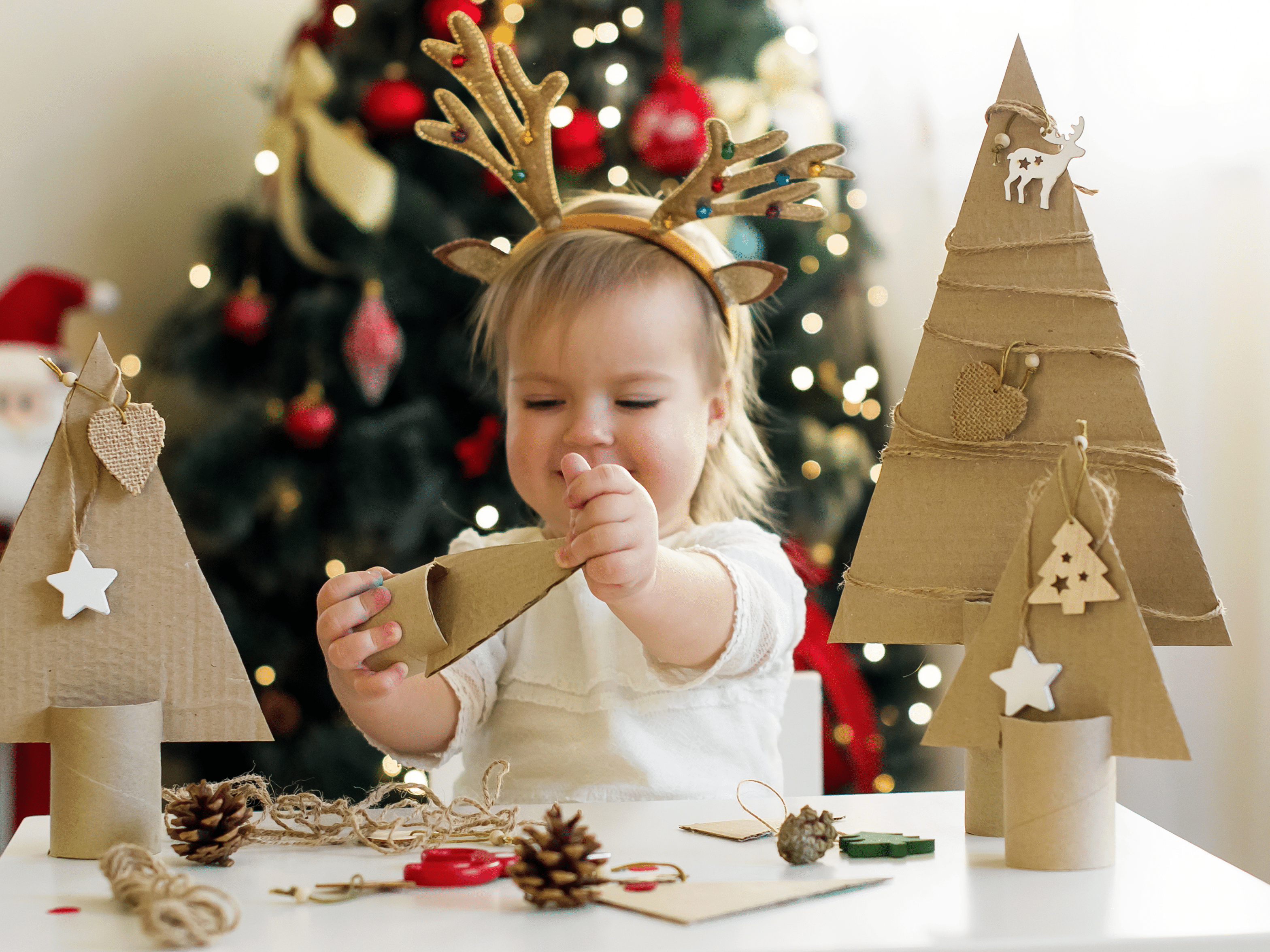 24 Days of Festive Fun
This December we've created an activity planner full of yuletide fun for you to do with the little ones in nursery or at home. So, if you've yet to plan out the month ahead, get inspired with our festive spin on these simple activities. There's a mix of arts and crafts, song and dance as well as everyone's favourite – messy play!
With an idea everyday leading up until Christmas Day, you're sure to create a fun and festive atmosphere with your children.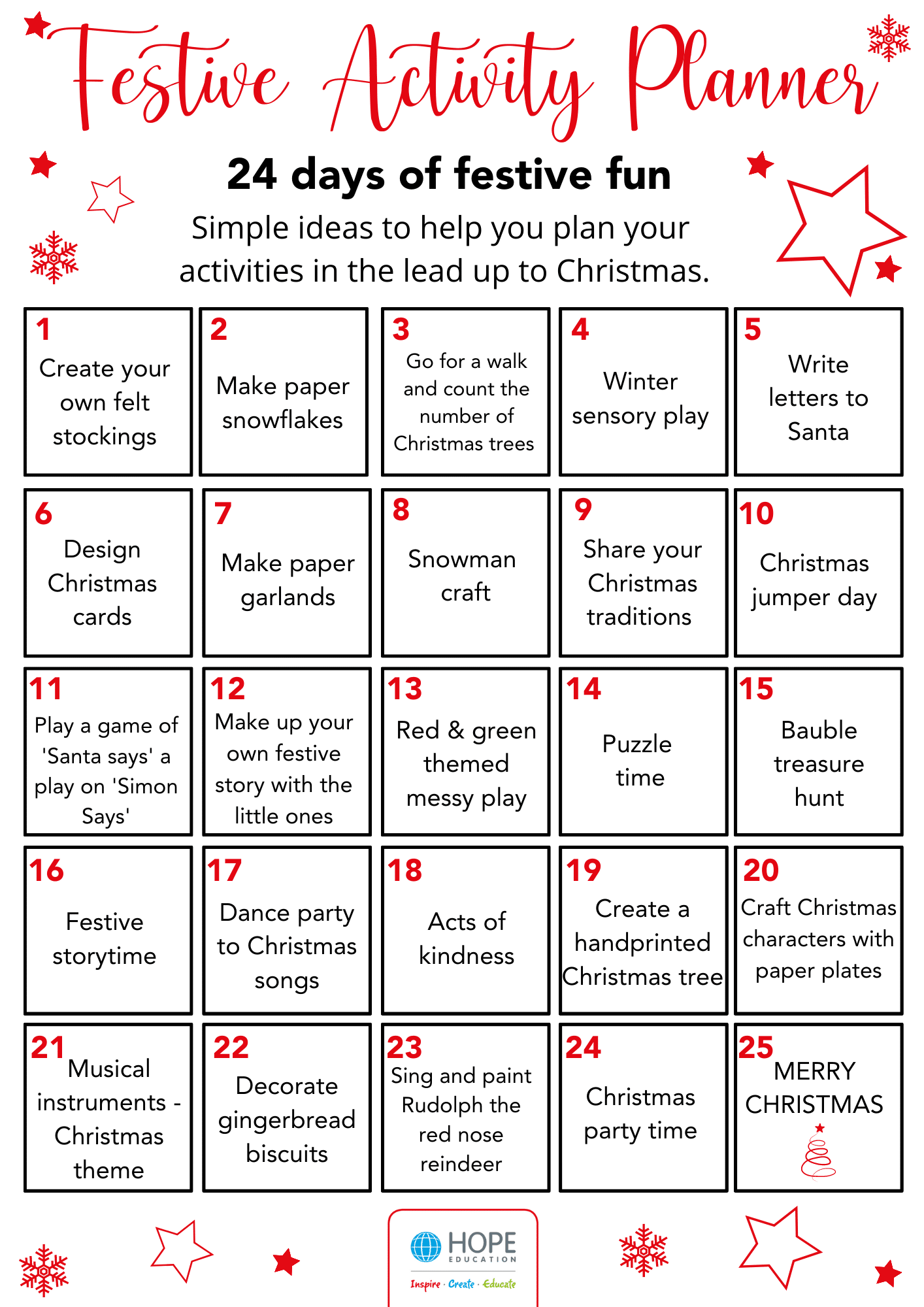 Download and print this A4 planner and pin it to your wall so you can refer to it whenever you like!
We've also written down the full list of activities here:
Day 1: Create your own felt stockings
Day 2: Make paper snowflakes
Day 3: Go for a walk and count the number of Christmas trees
Day 4: Winter sensory play
Day 5: Write letters to Santa
Day 6: Design Christmas cards
Day 7: Make paper garlands
Day 8: Snowman craft
Day 9: Share your Christmas traditions
Day 10: Christmas jumper day
Day 11: Play a game of 'Santa Says' a play on 'Simon Says'
Day 12: Make up your own festive story with the little ones
Day 13: Red & green themed messy play
Day 14: Puzzle time
Day 15: Bauble treasure hunt
Day 16: Festive story time
Day 17: Dance party to Christmas songs
Day 18: Acts of kindness
Day 19: Create a handprinted Christmas tree
Day 20: Craft Christmas characters with paper plates
Day 21: Musical instruments – Christmas theme
Day 22: Decorate gingerbread biscuits
Day 23: Sing and paint Rudolph the red nose reindeer
Day 24: Christmas party time
Thanks for reading our 24 Days of Festive Fun!
We'd love to see your creations! Share your crafts with us on social by tagging us on Instagram @hope_earlyyears
Merry Christmas everyone!